⫸ WINTER SALE: GET 3 BOOKS FOR THE PRICE OF 2 ⫸ Free shipping in Portugal and EU orders above 120€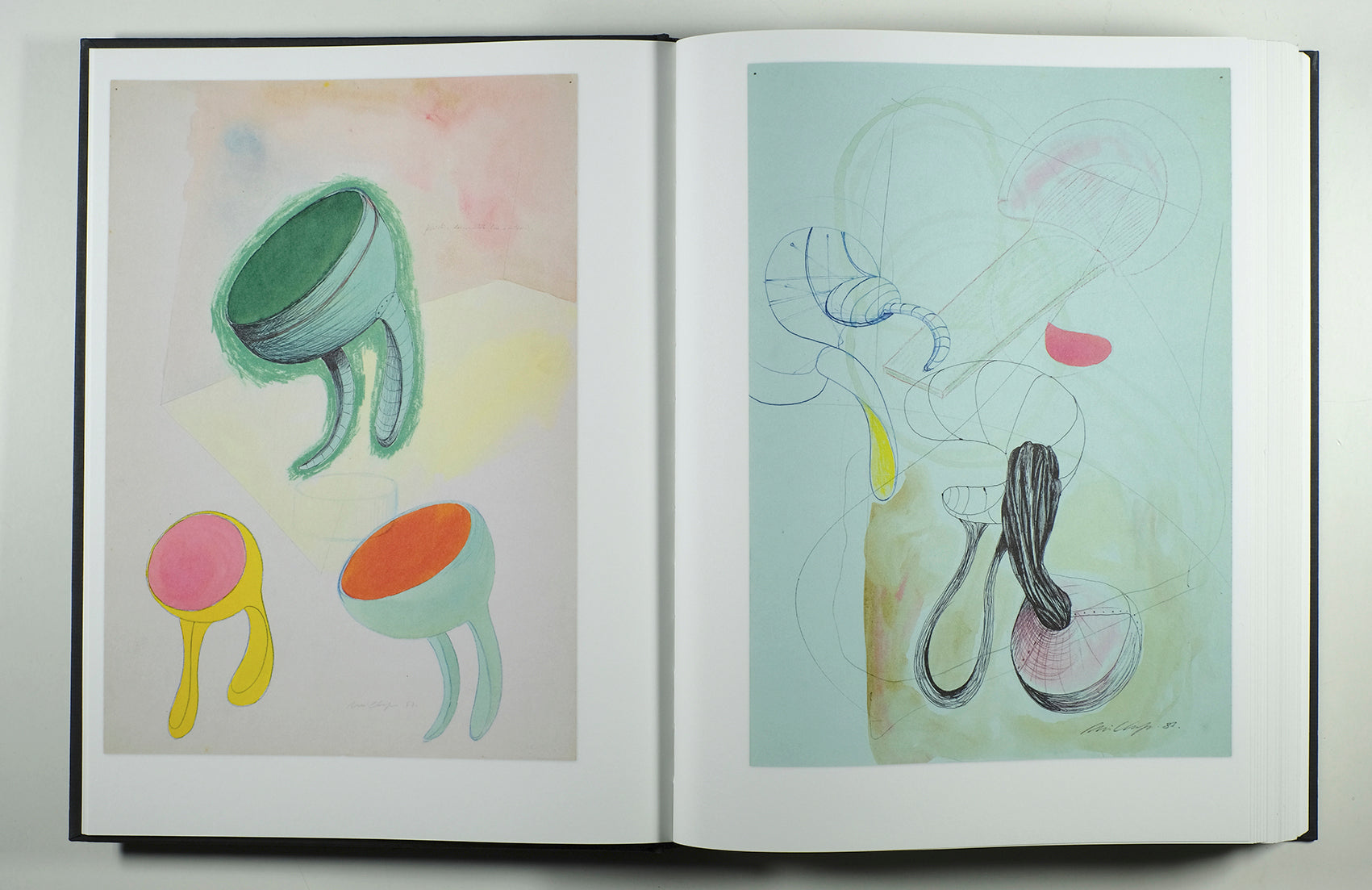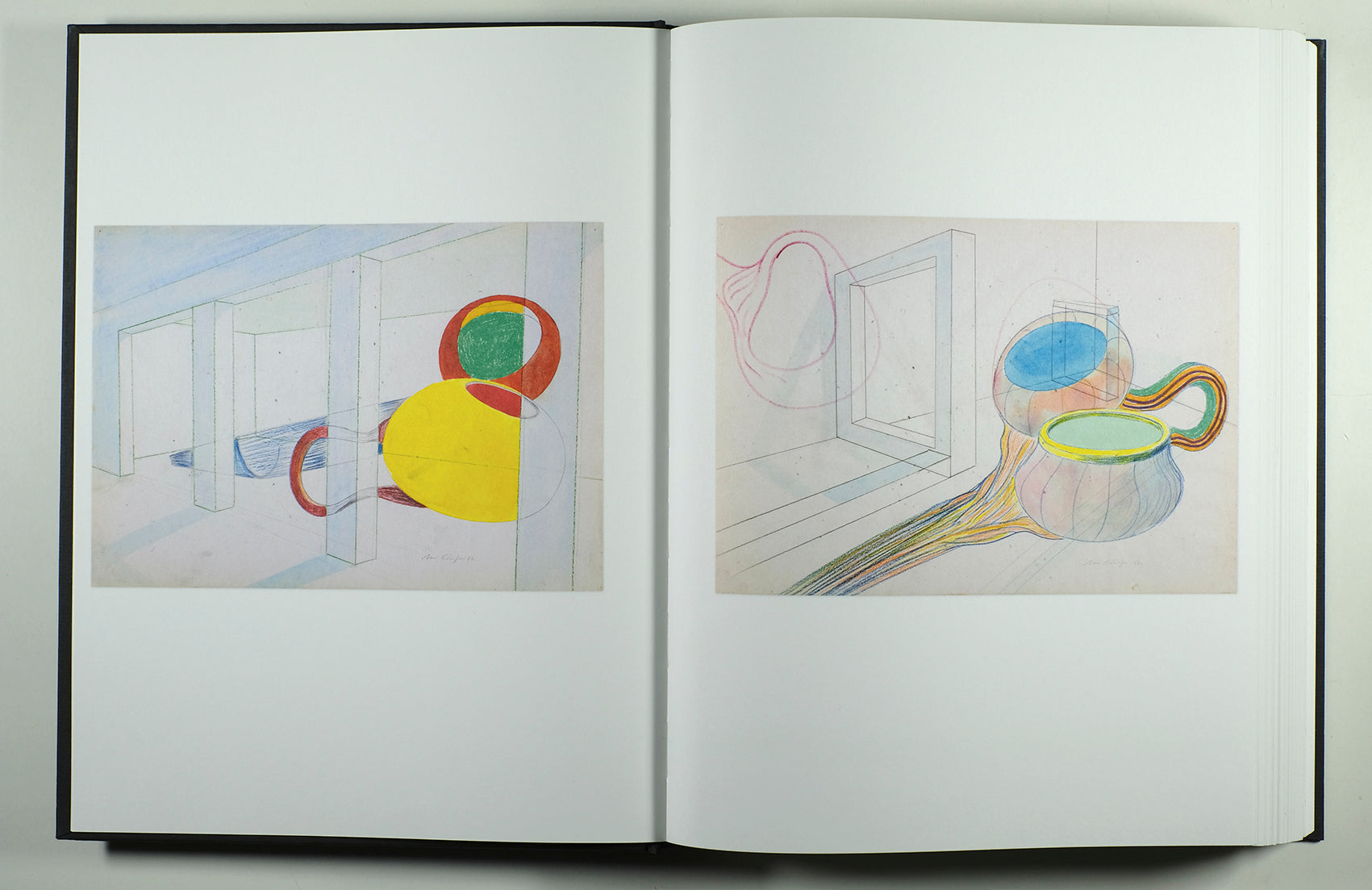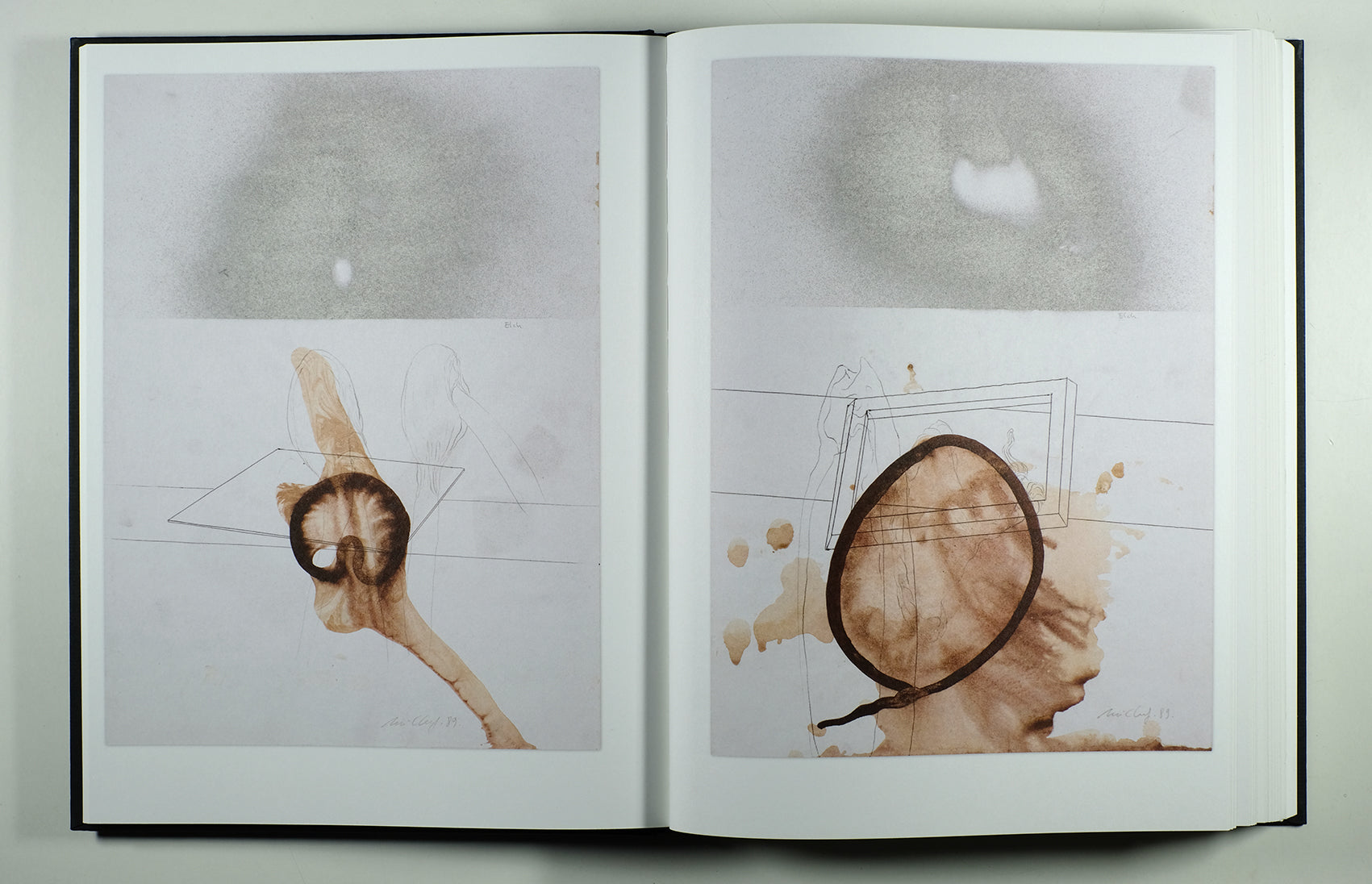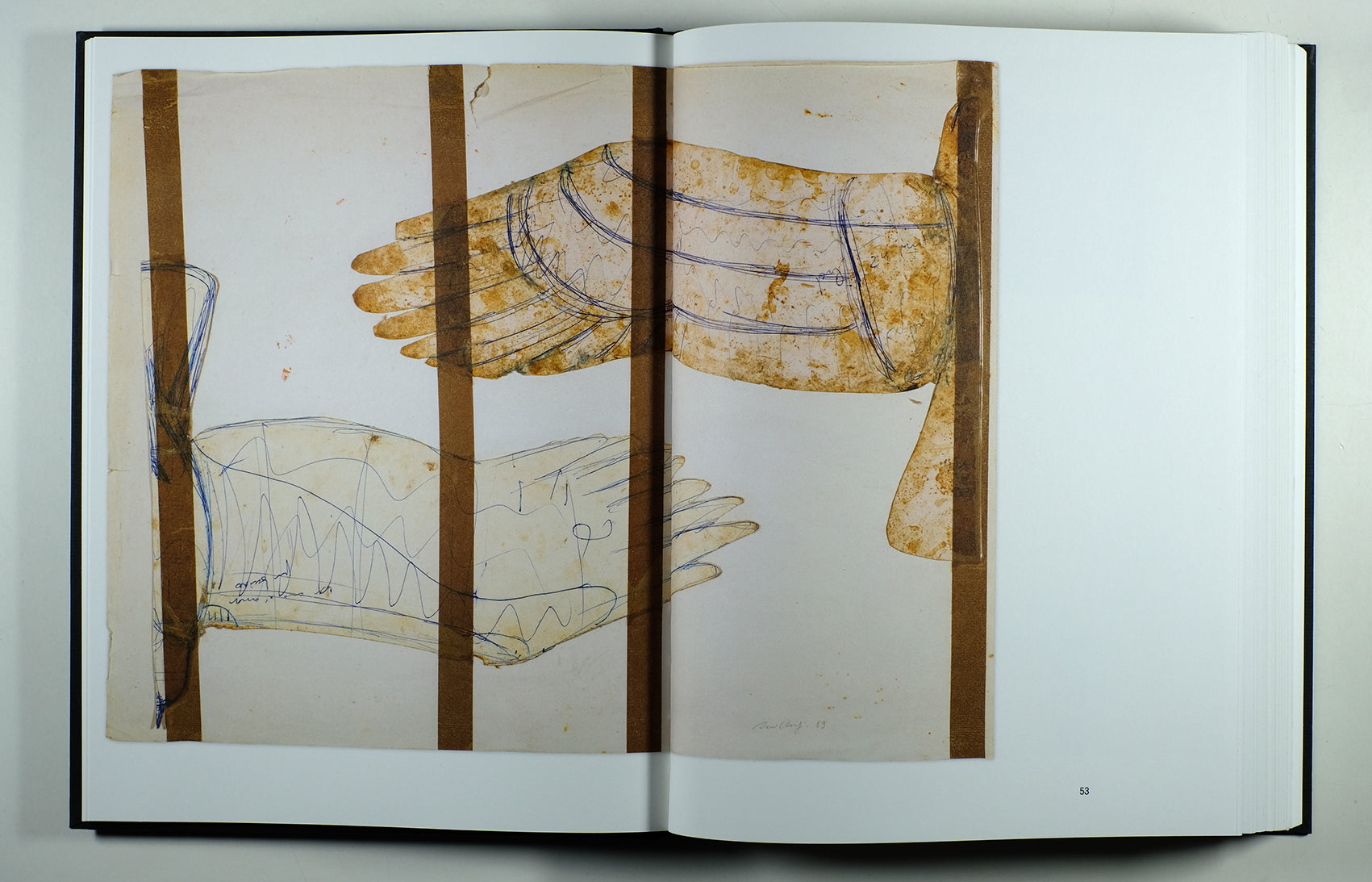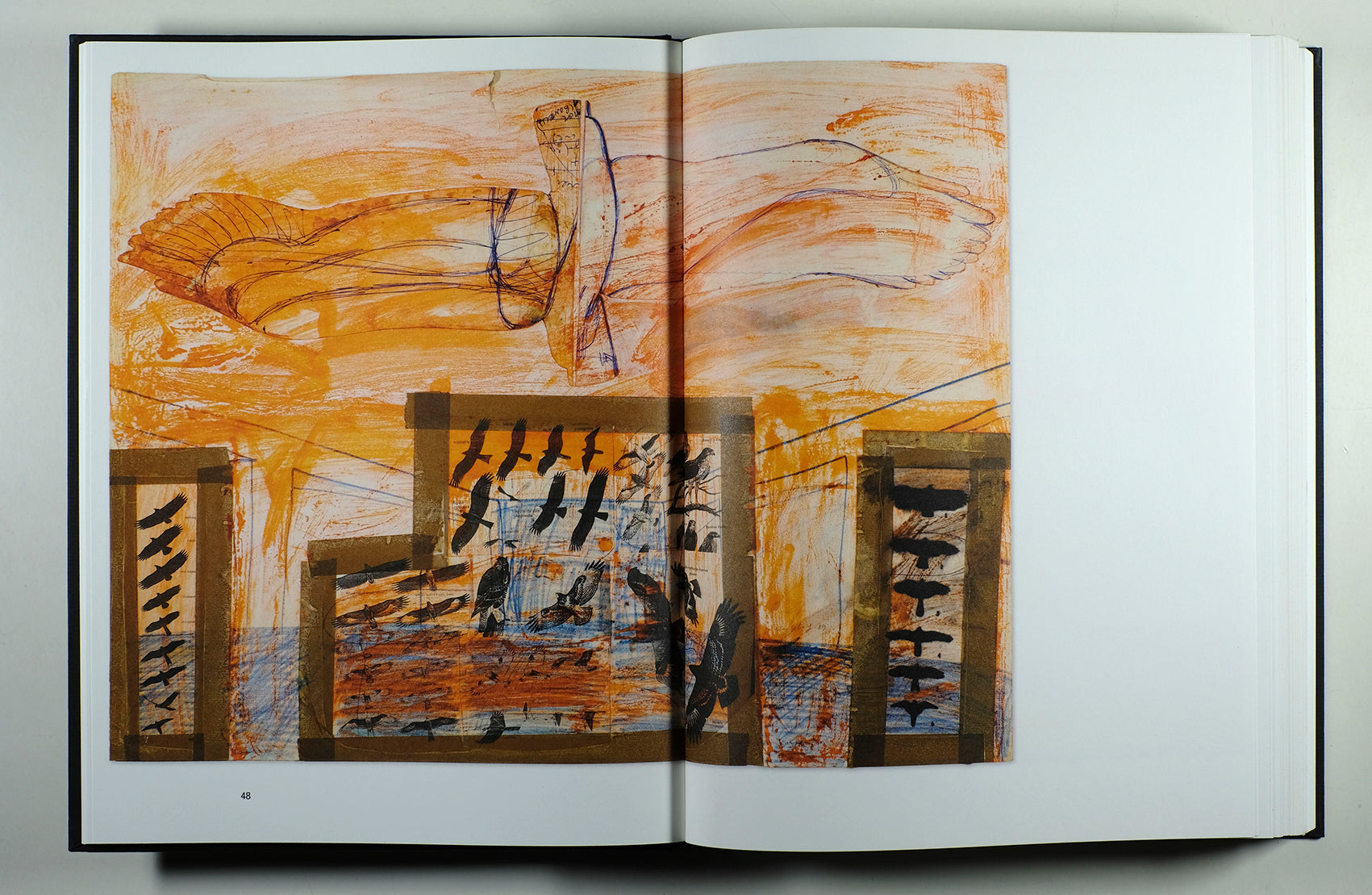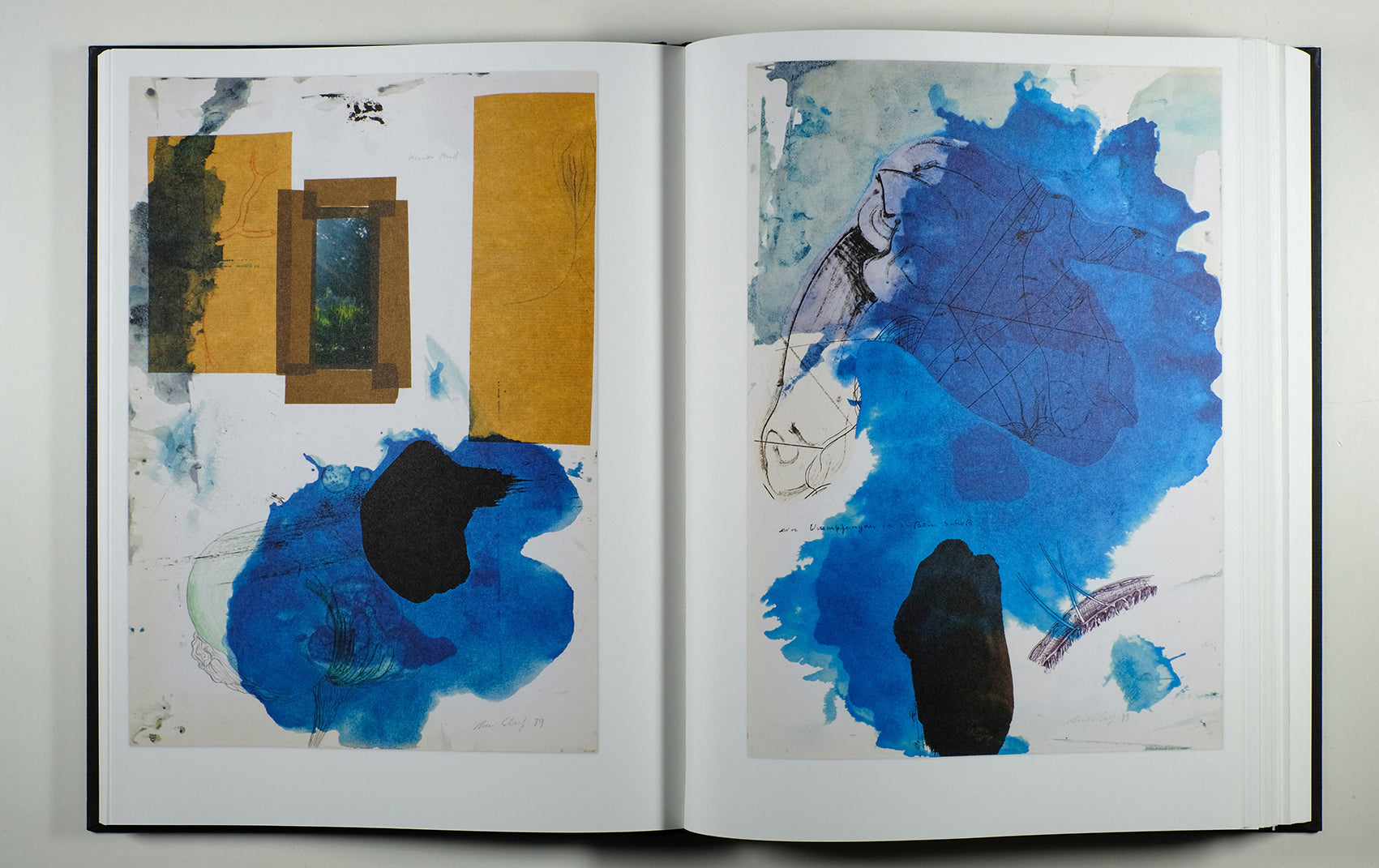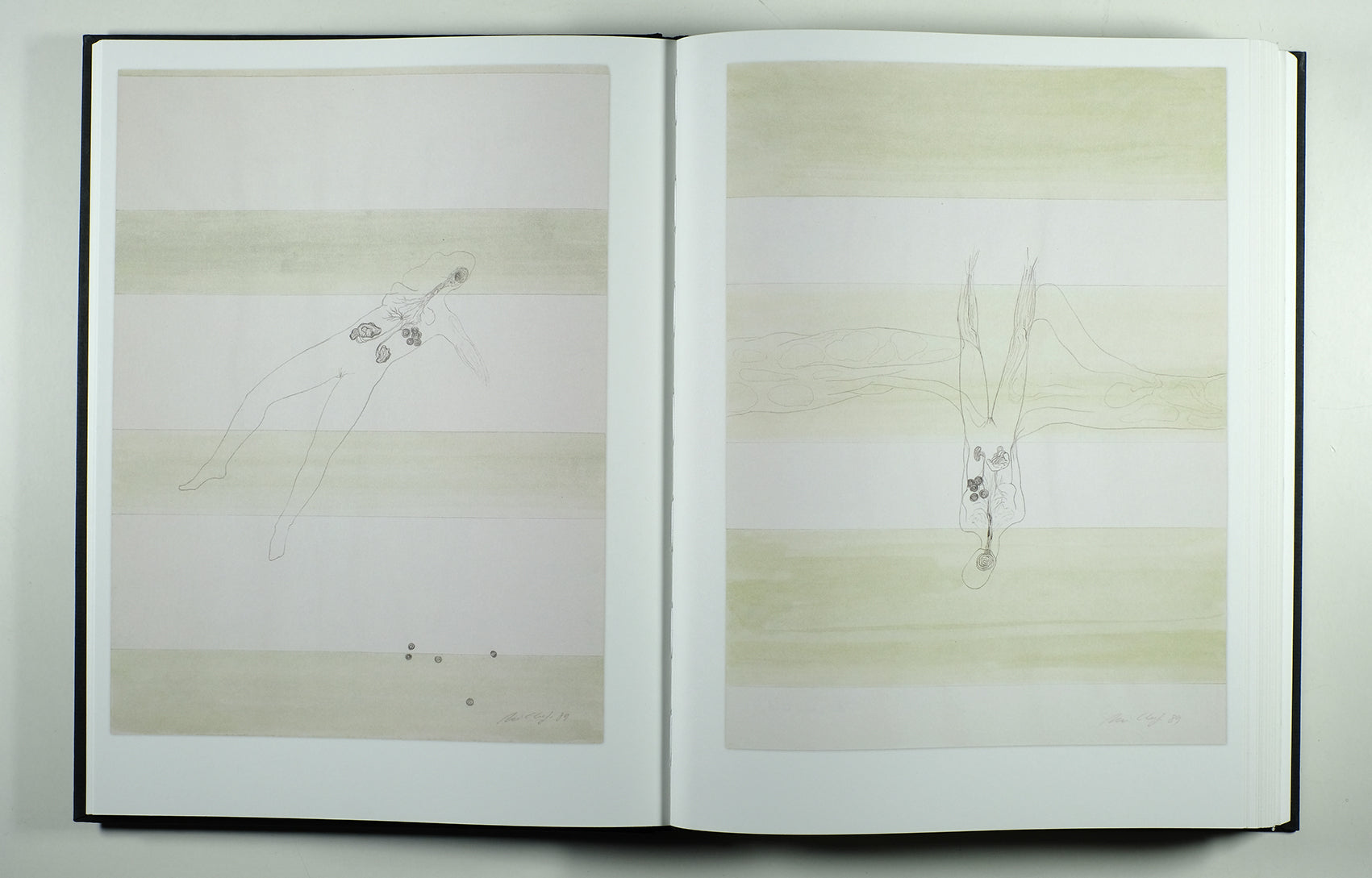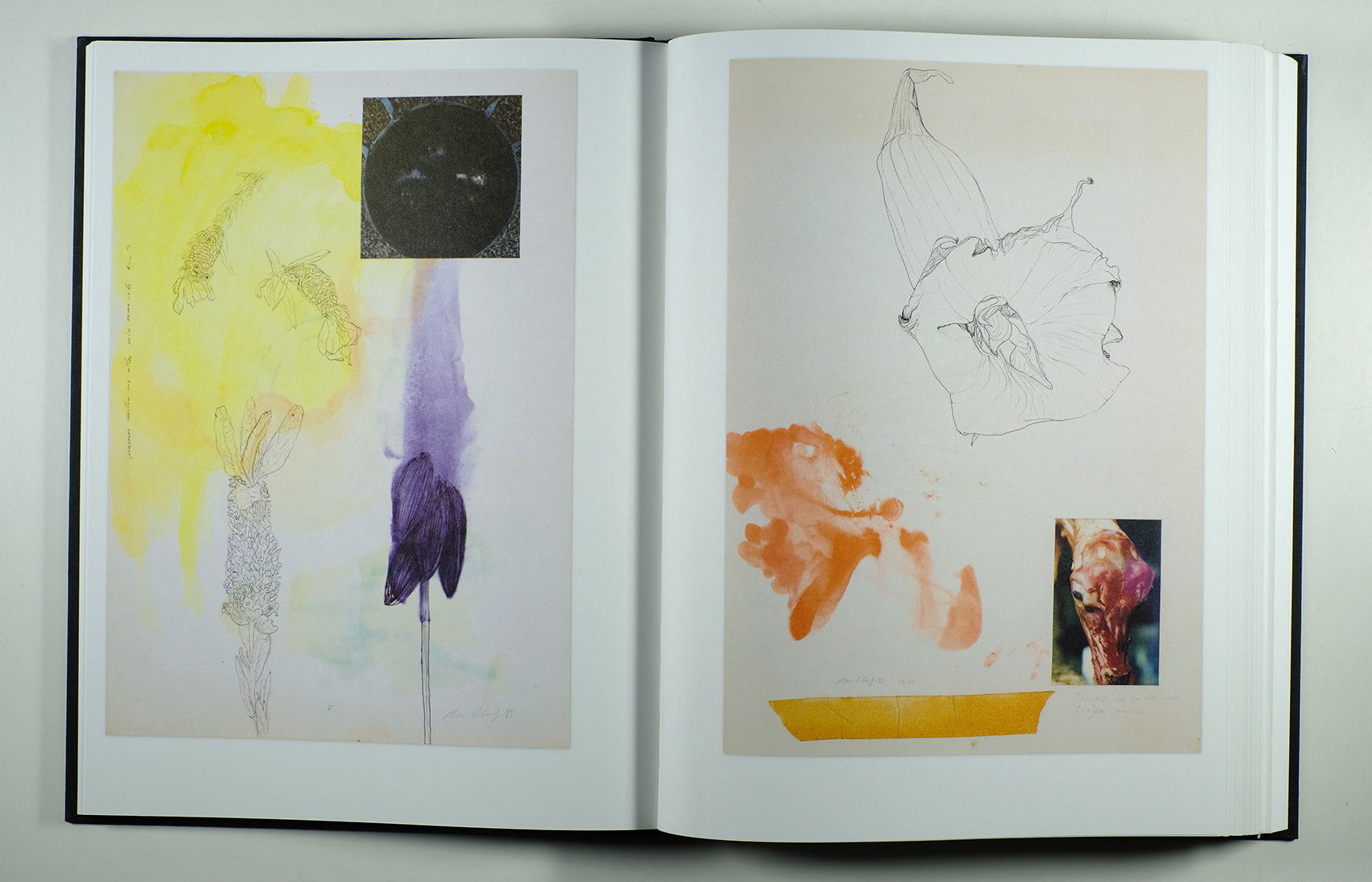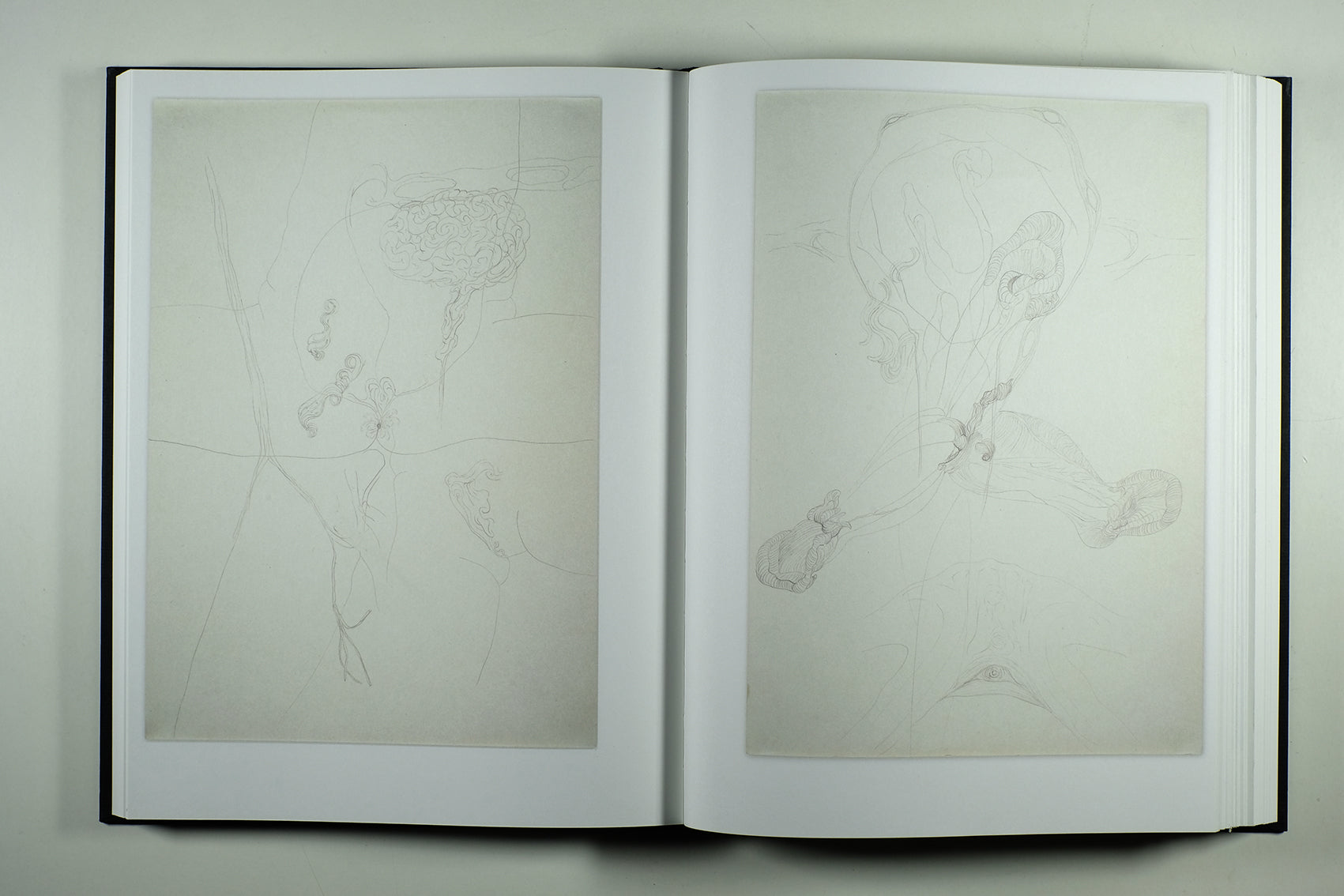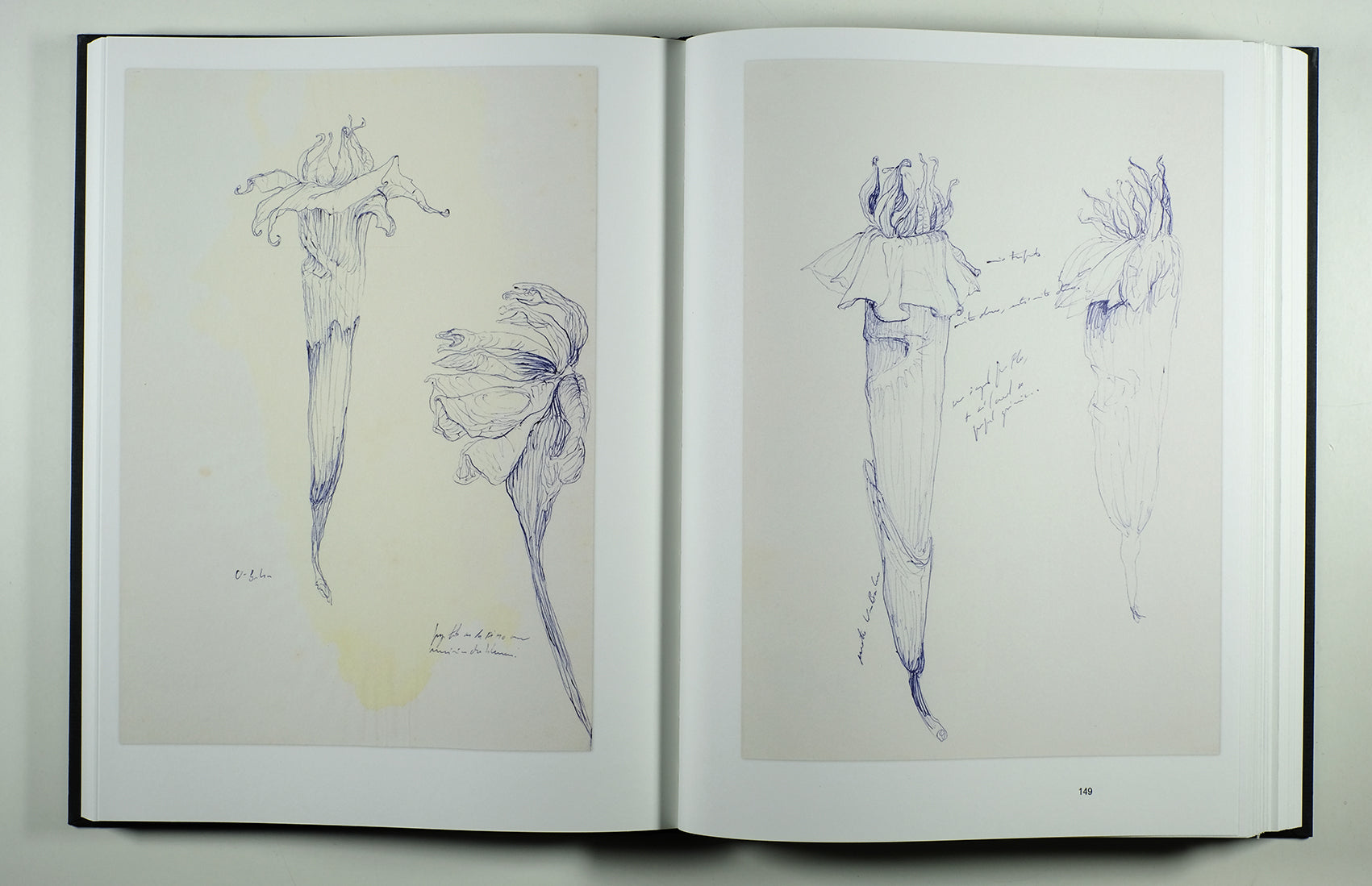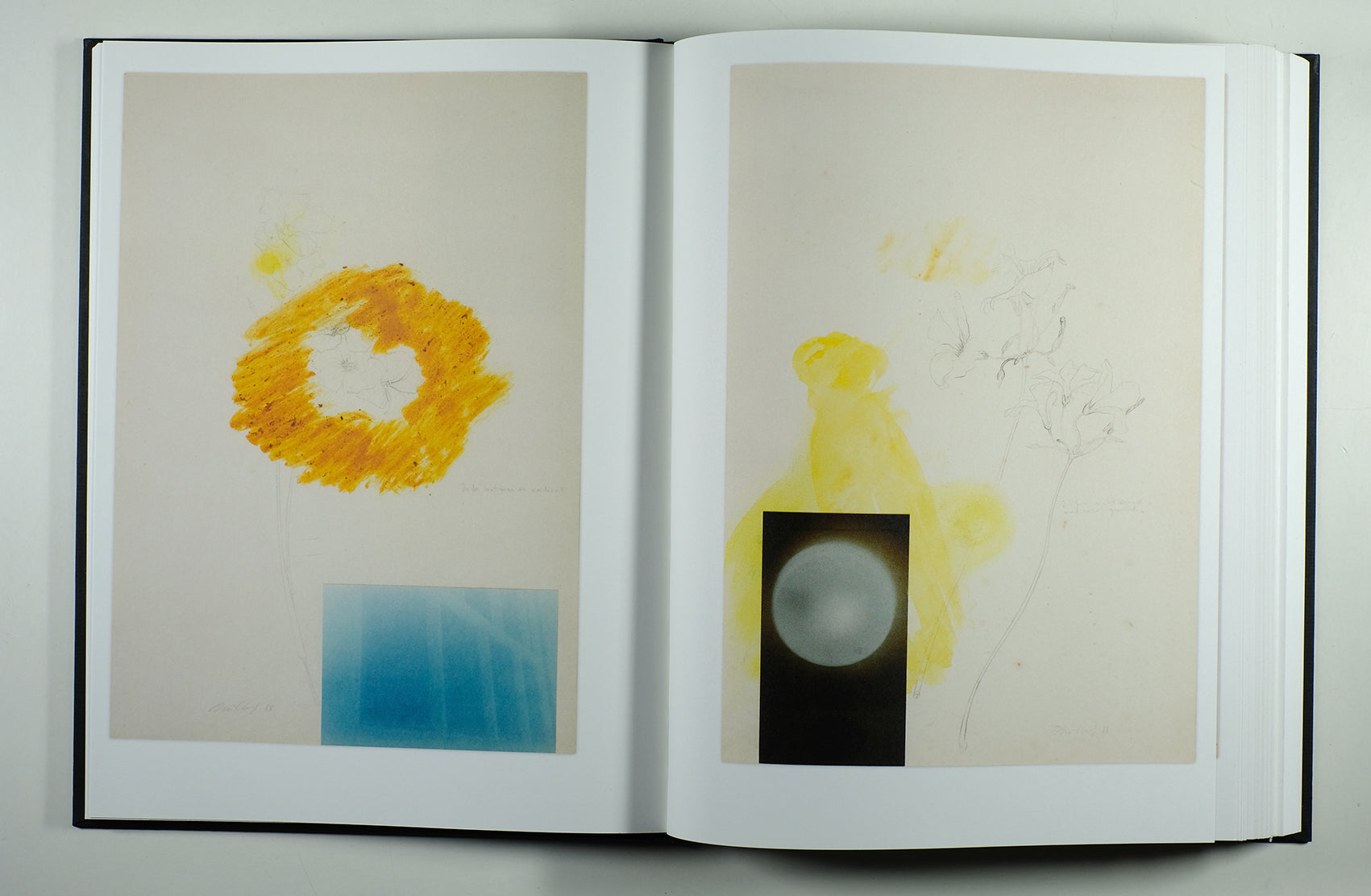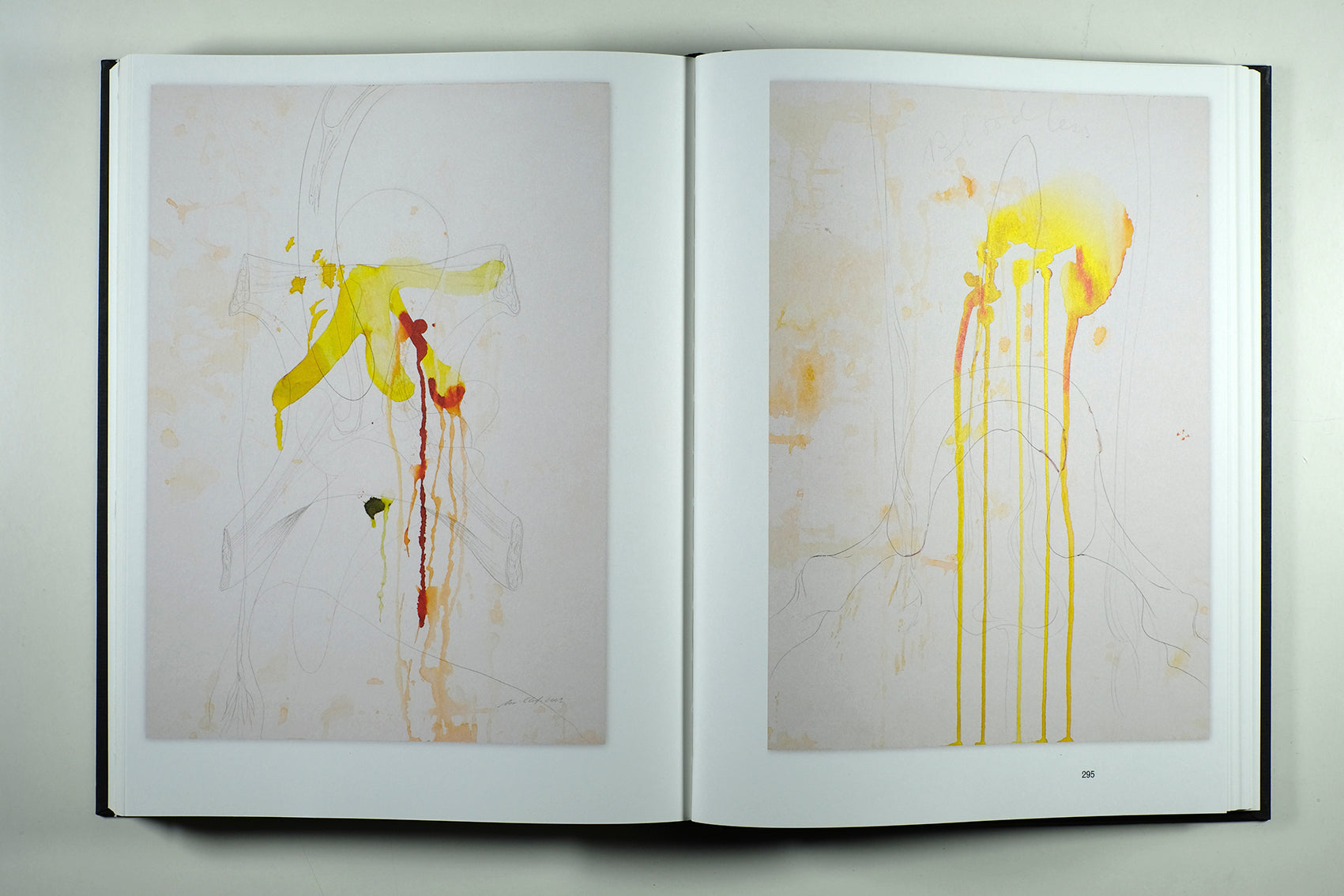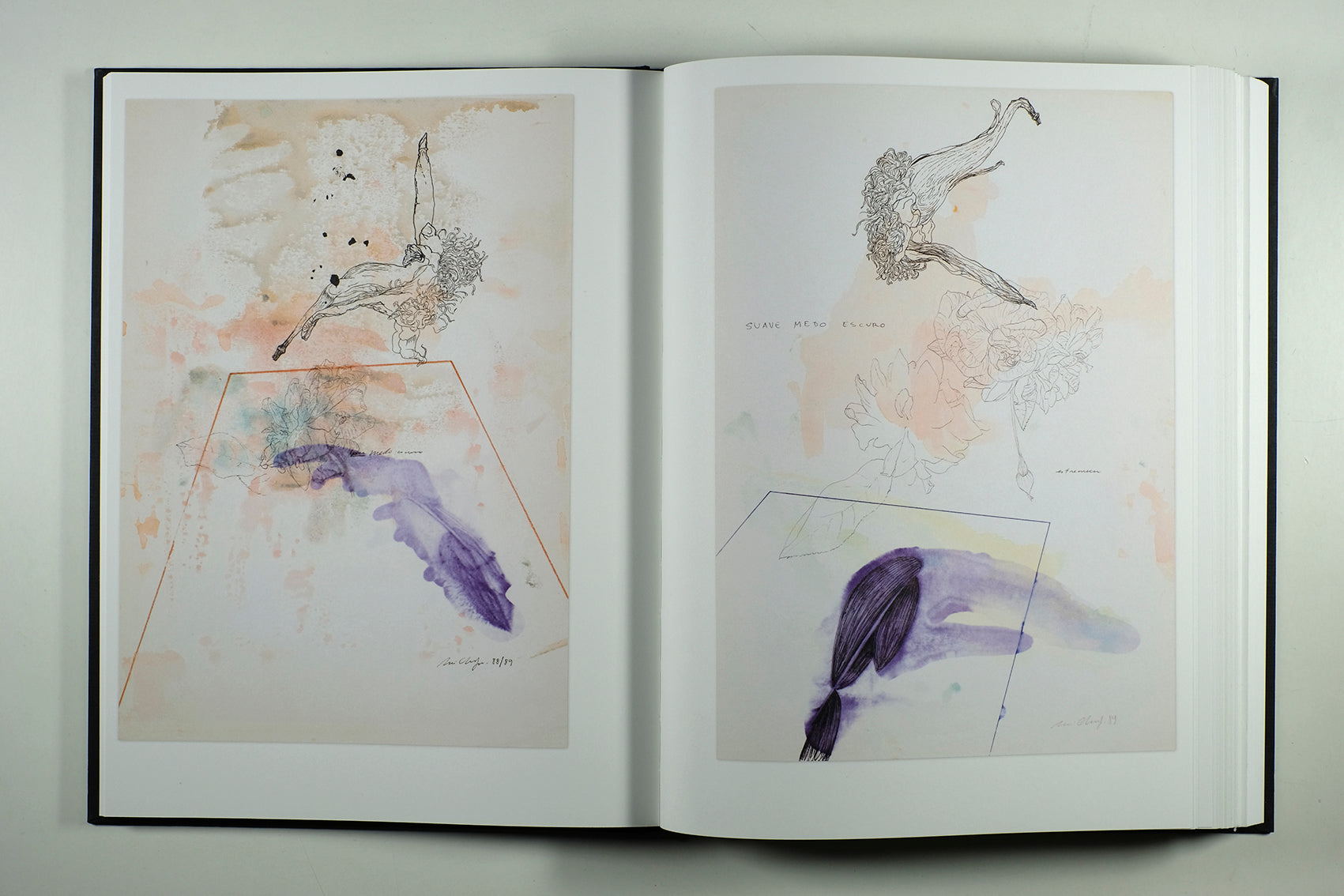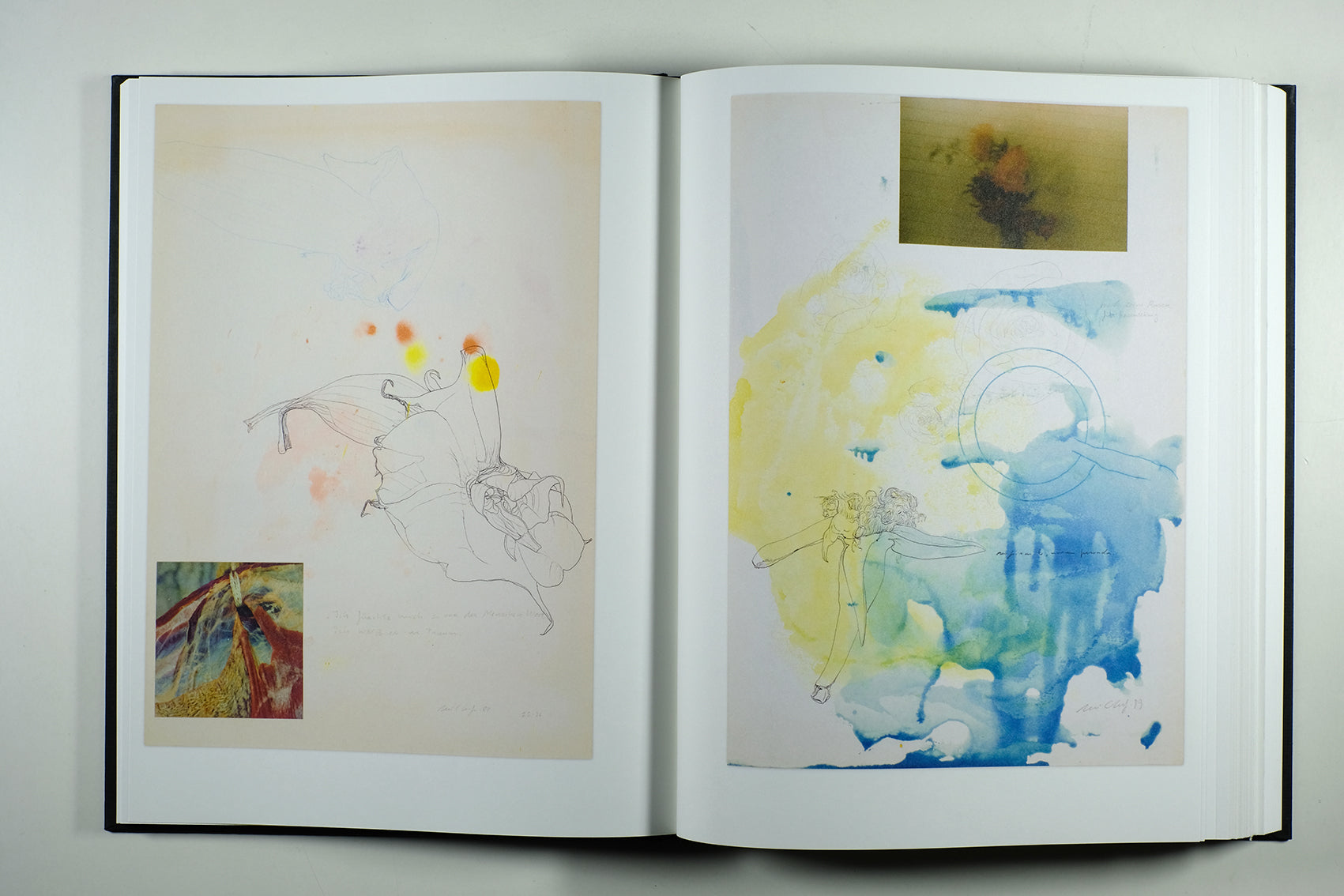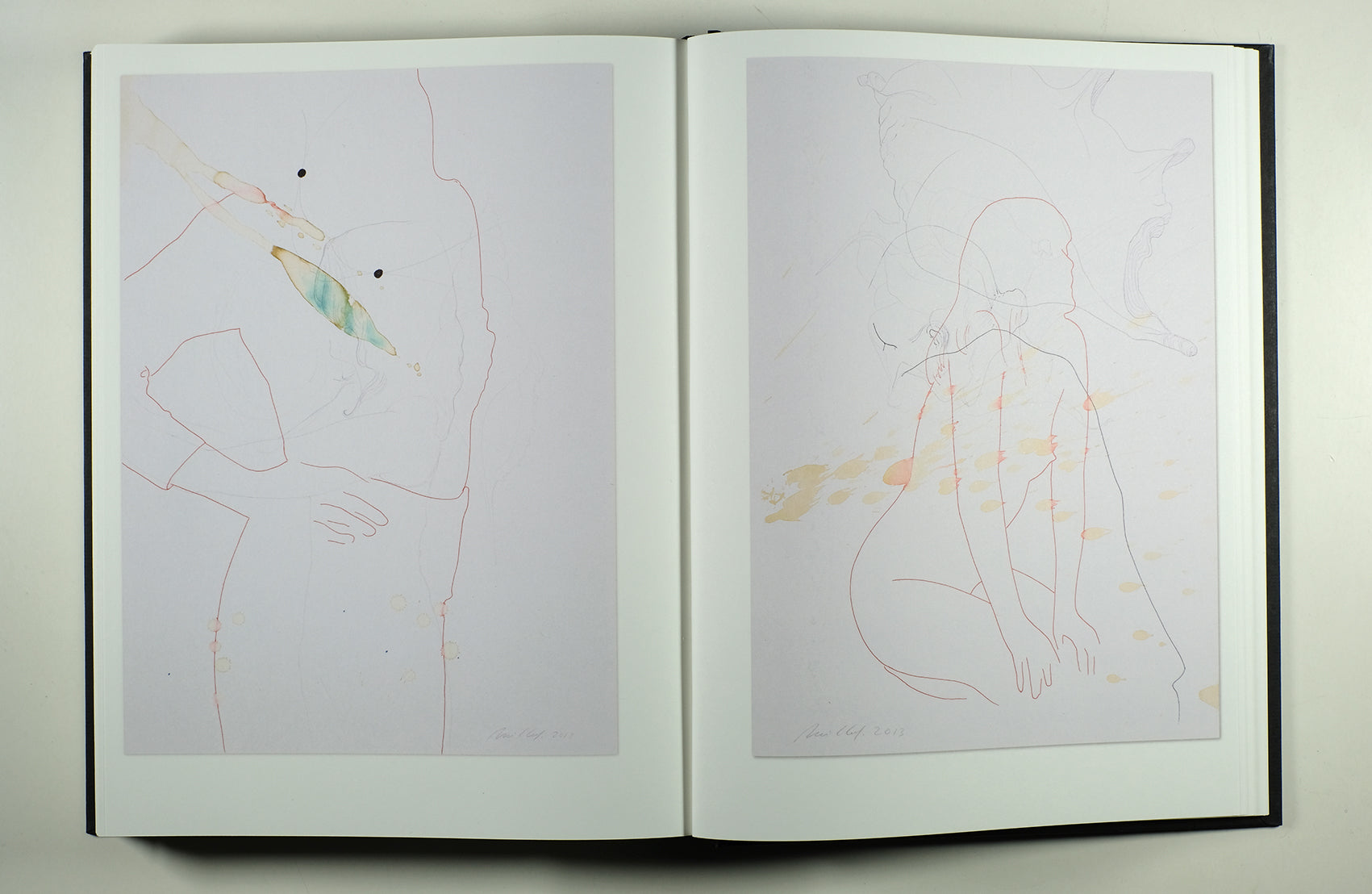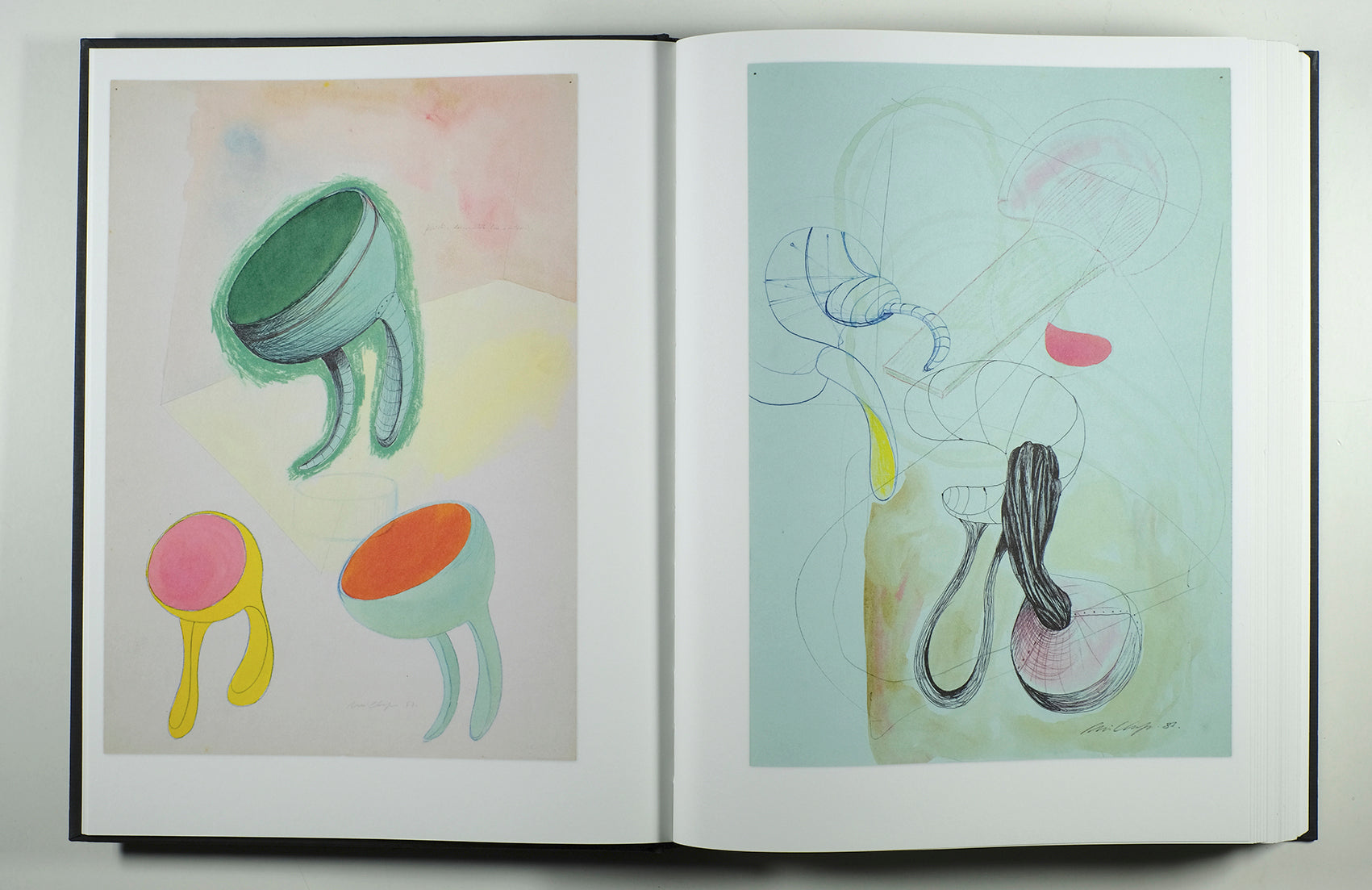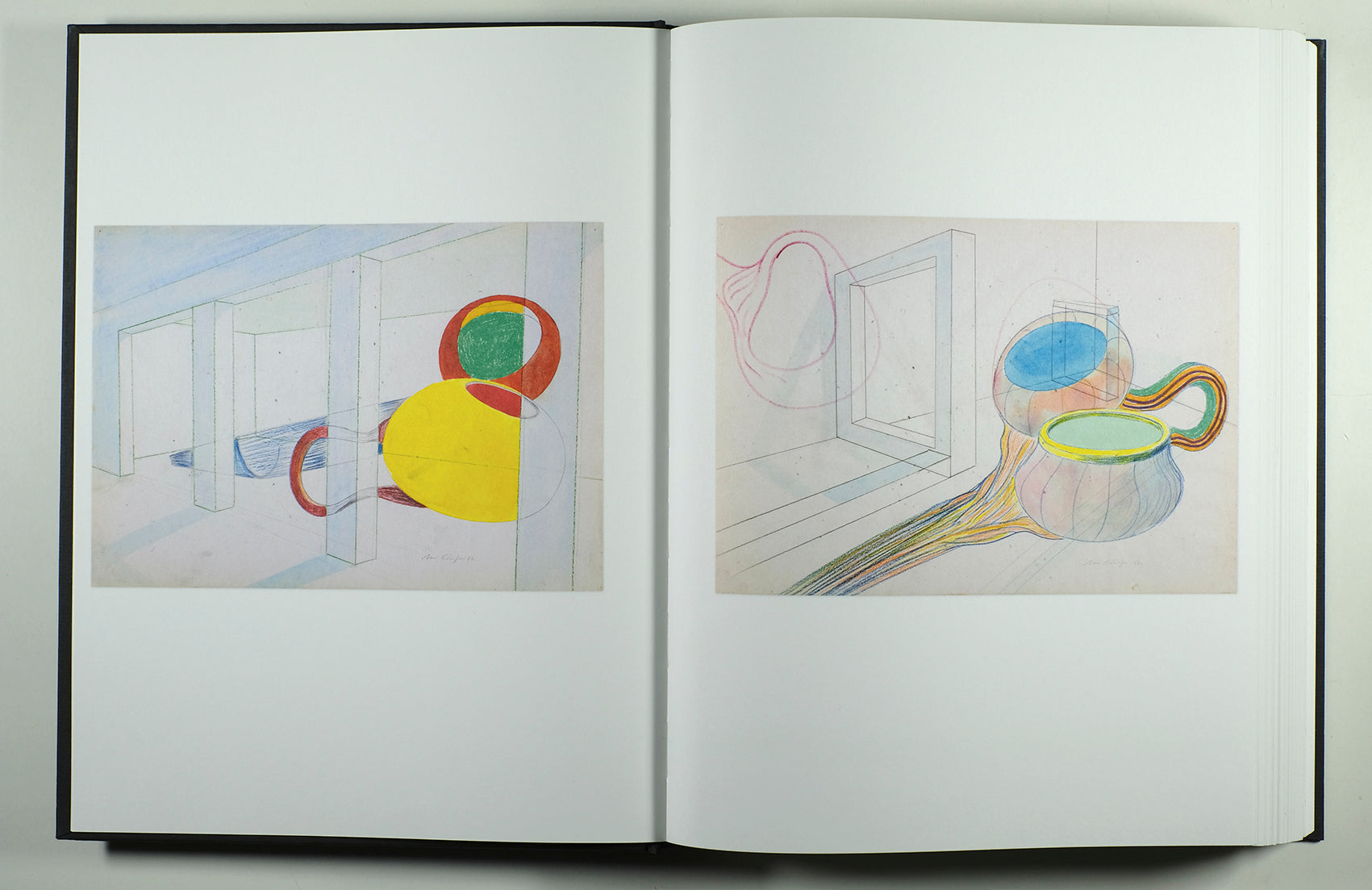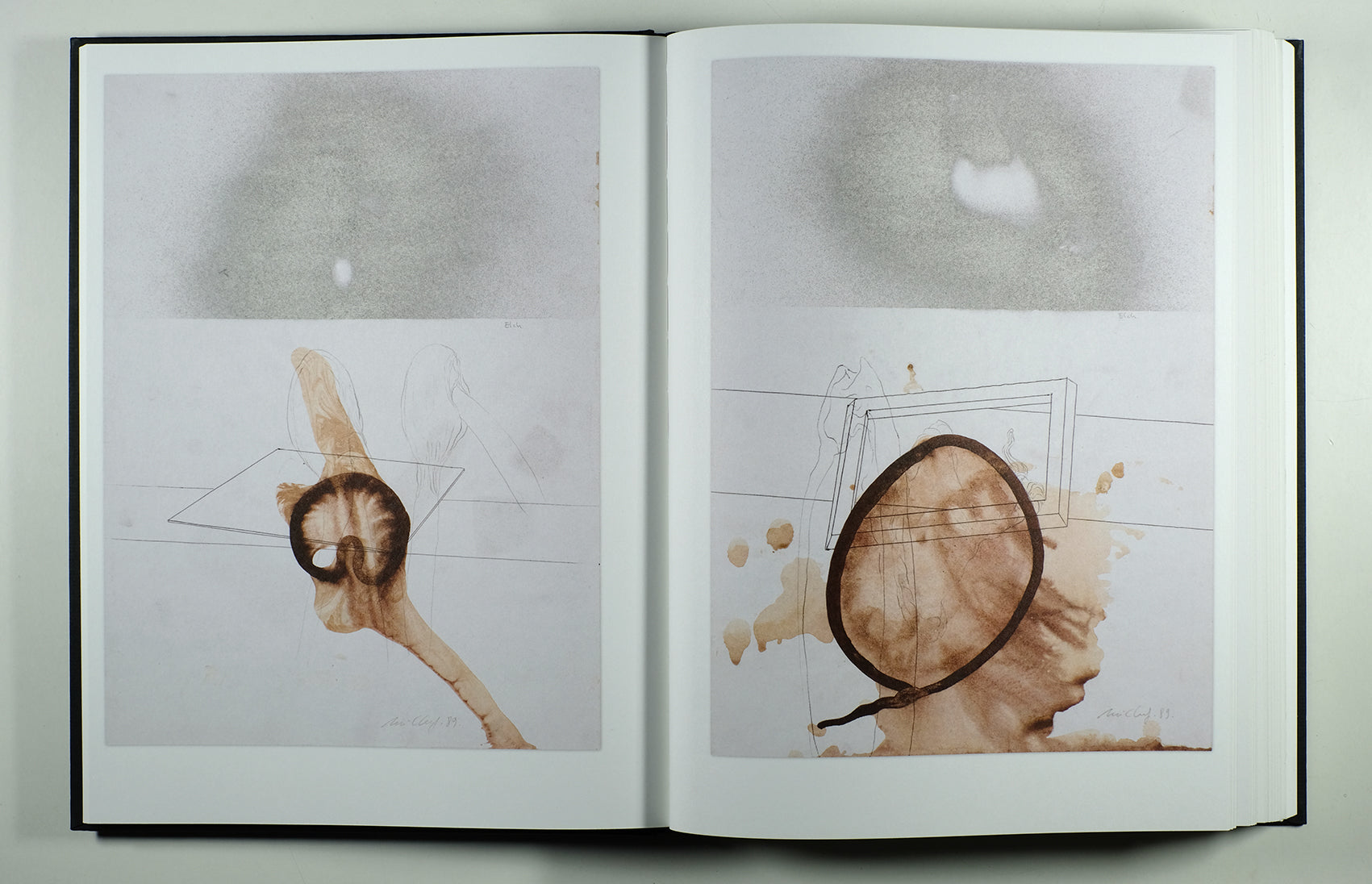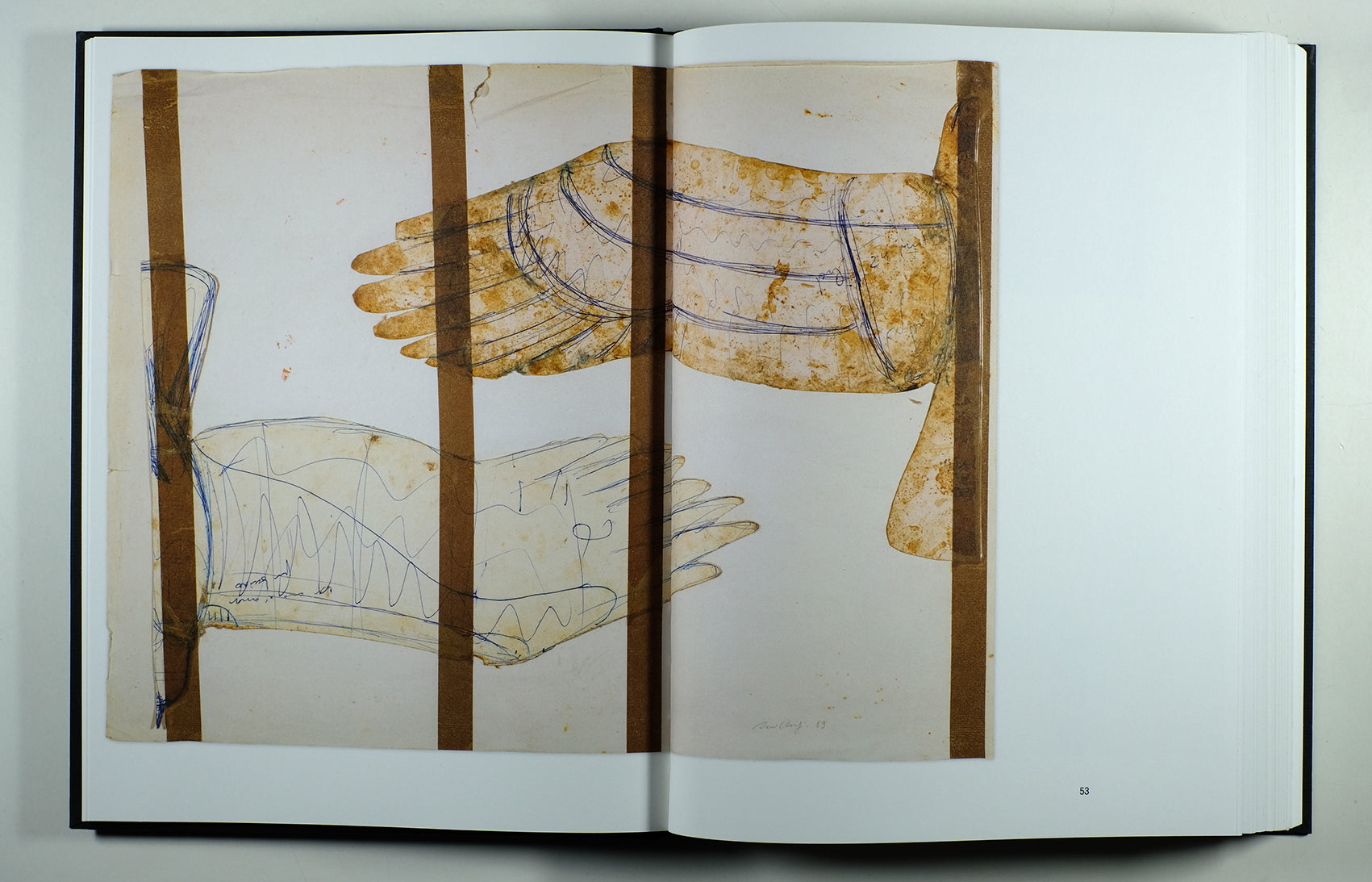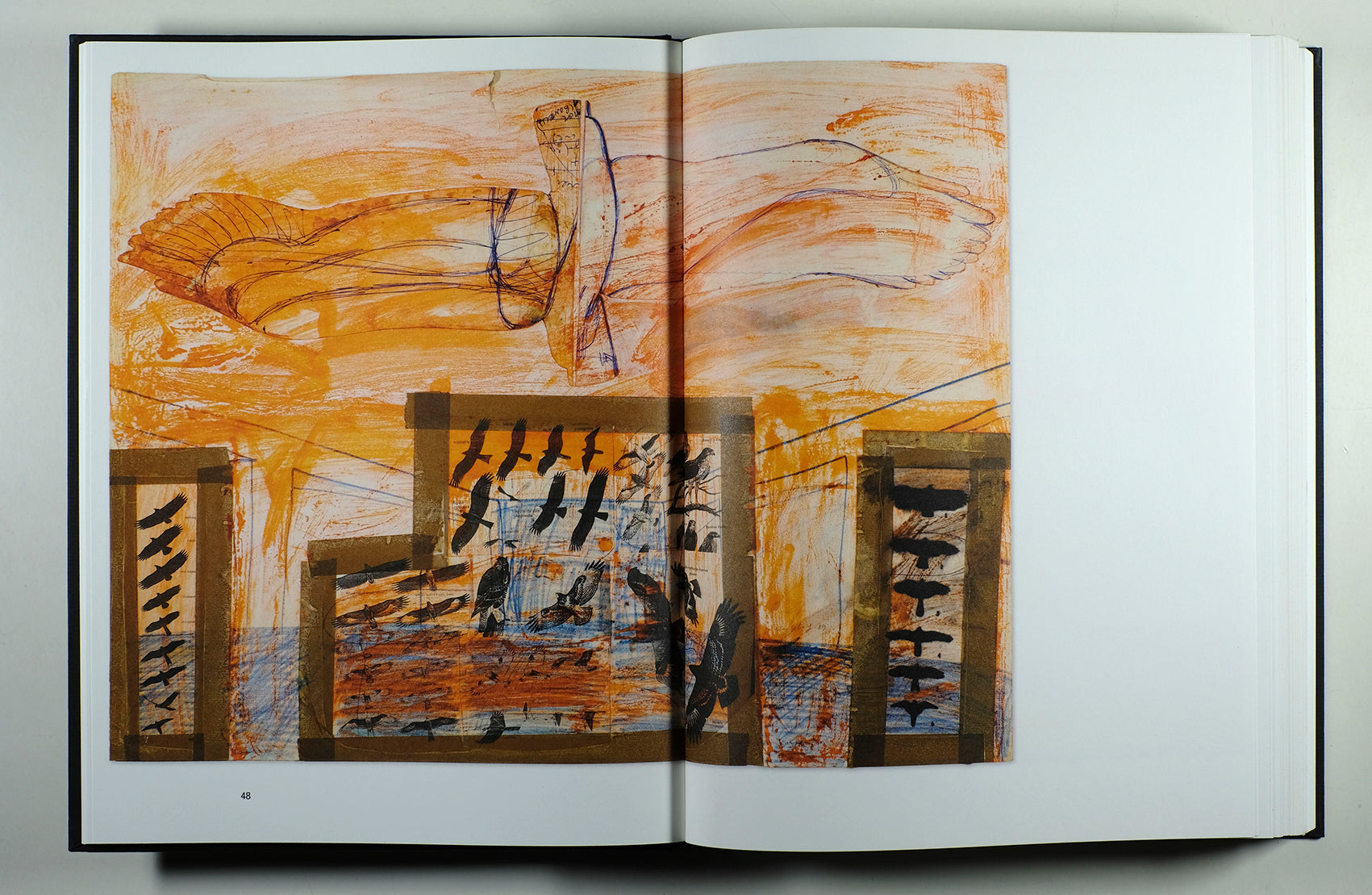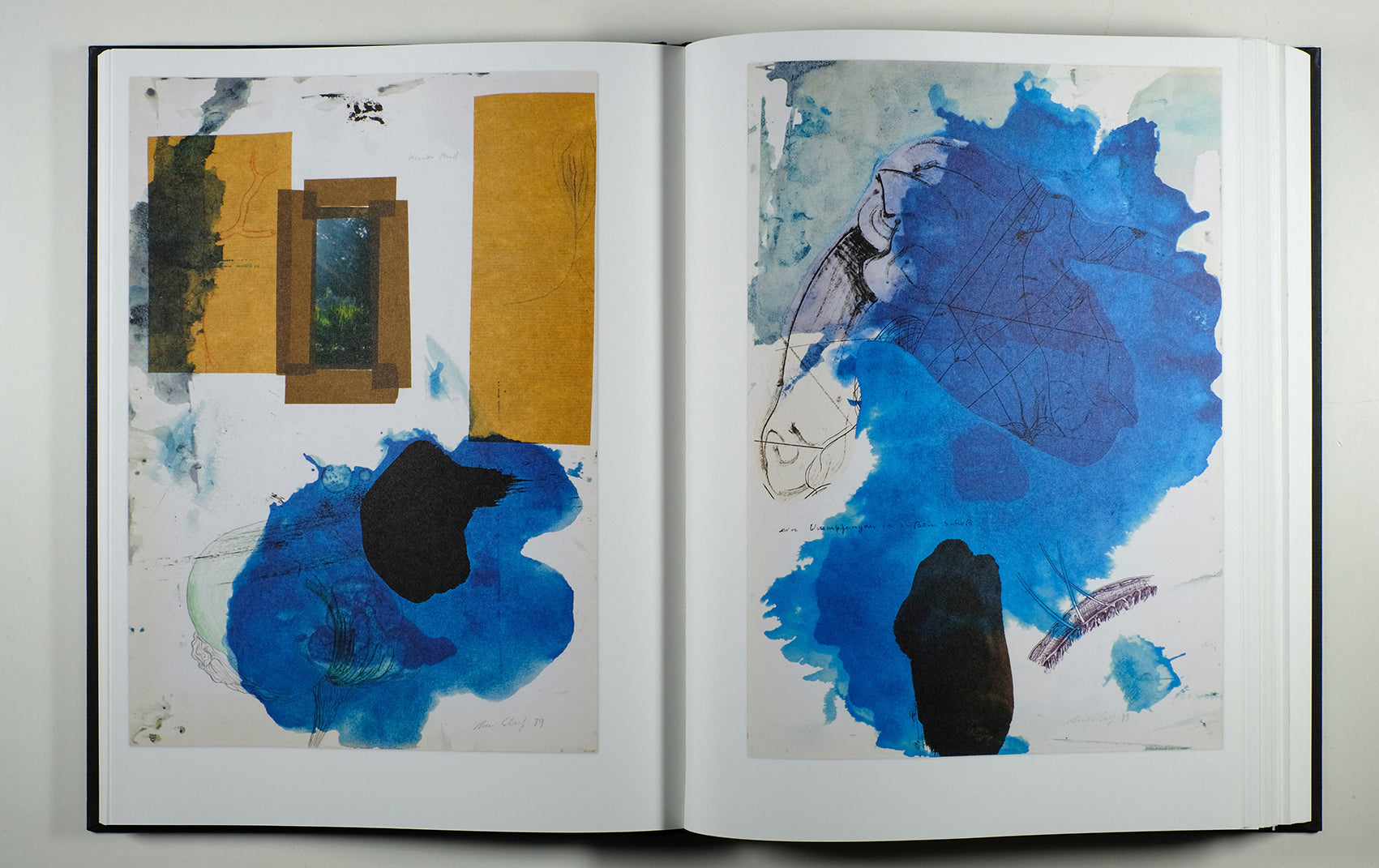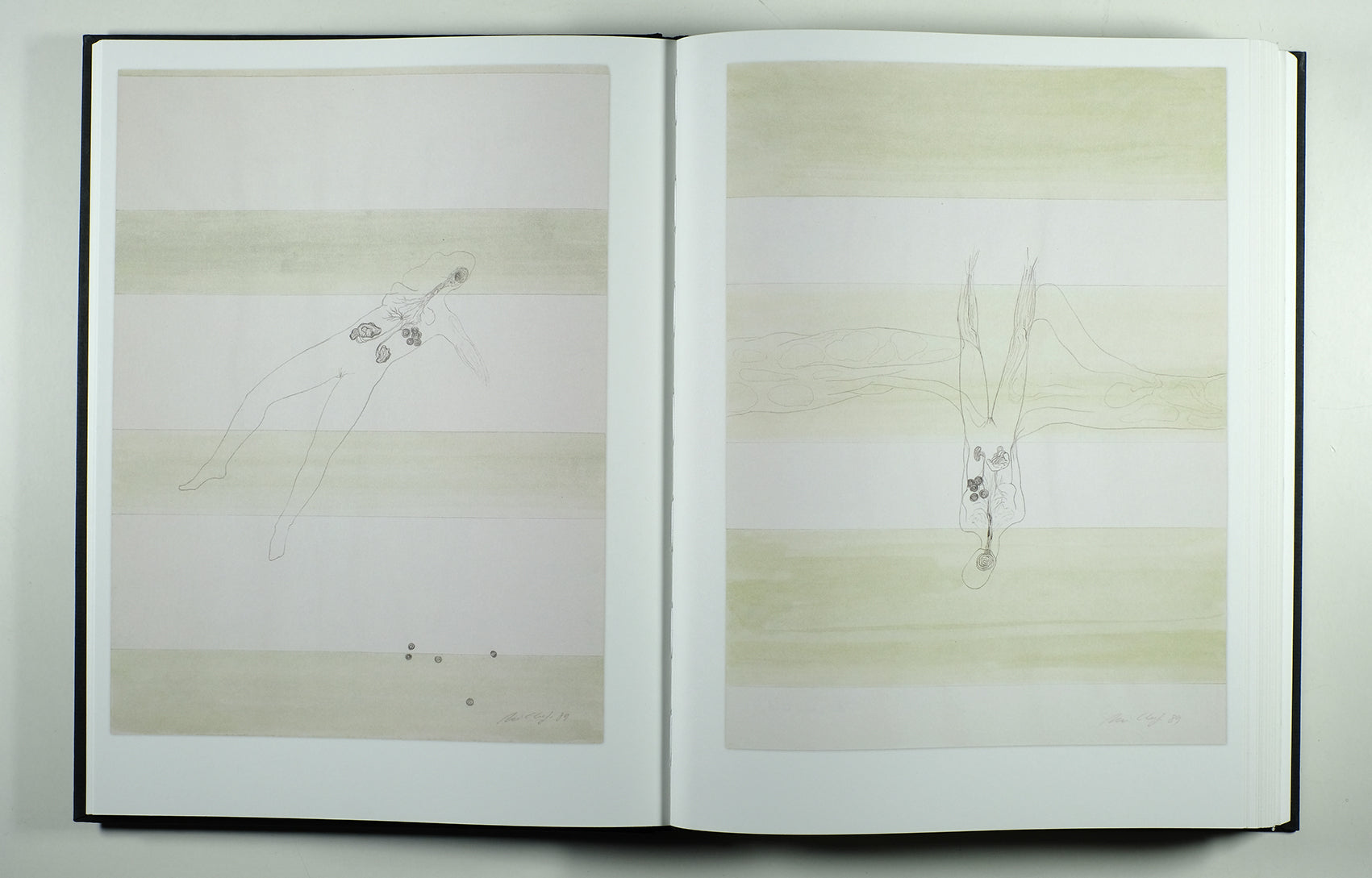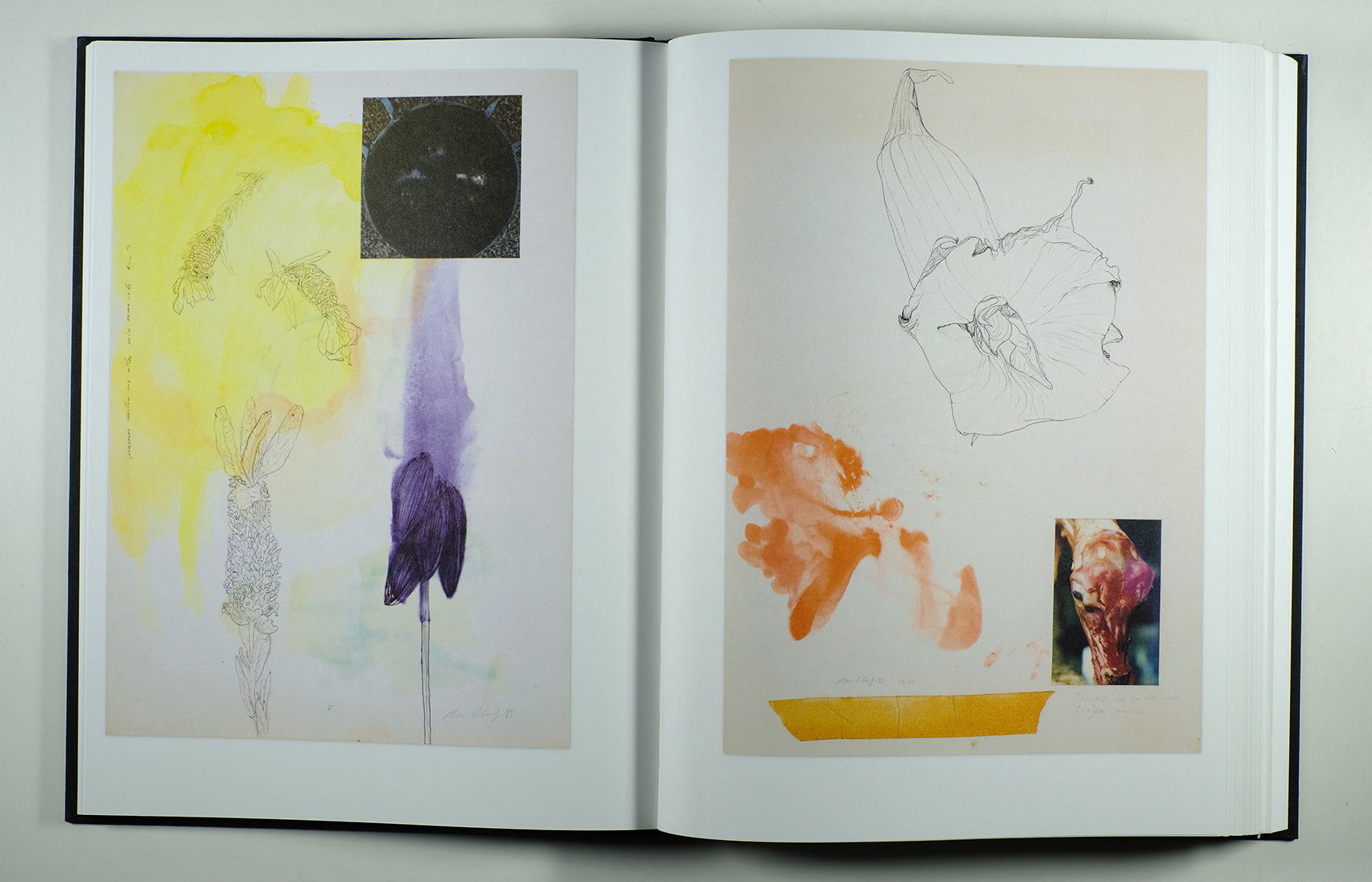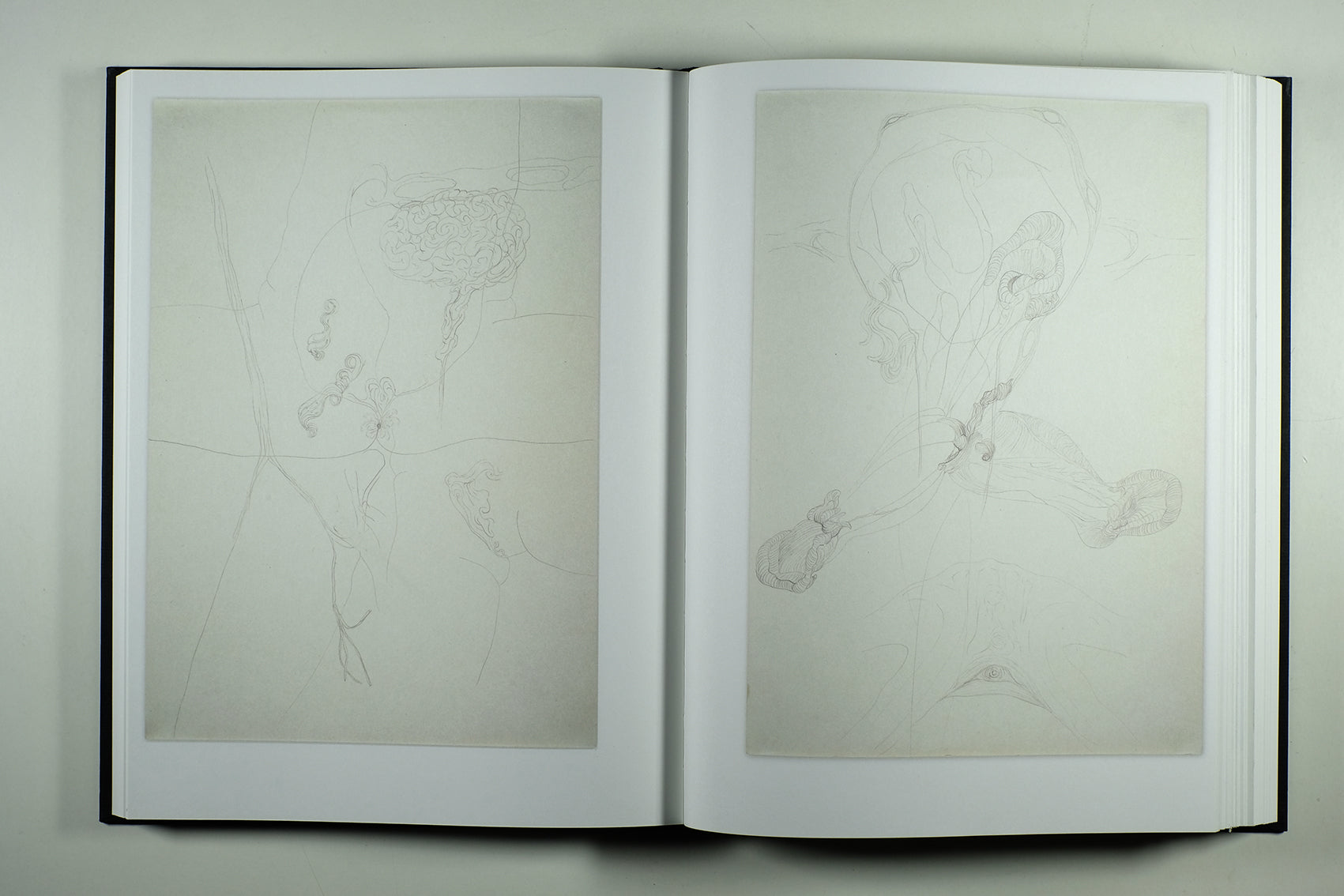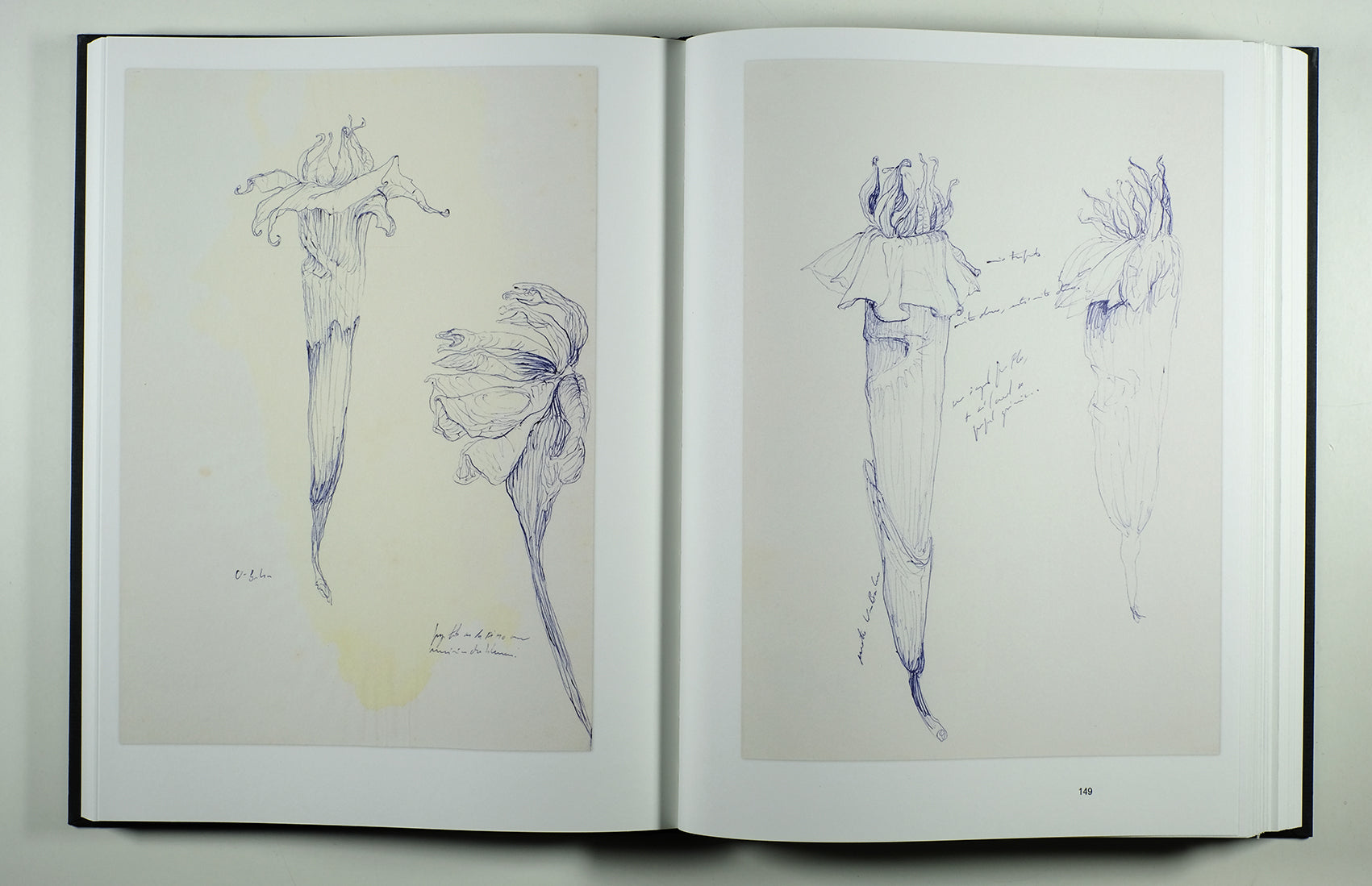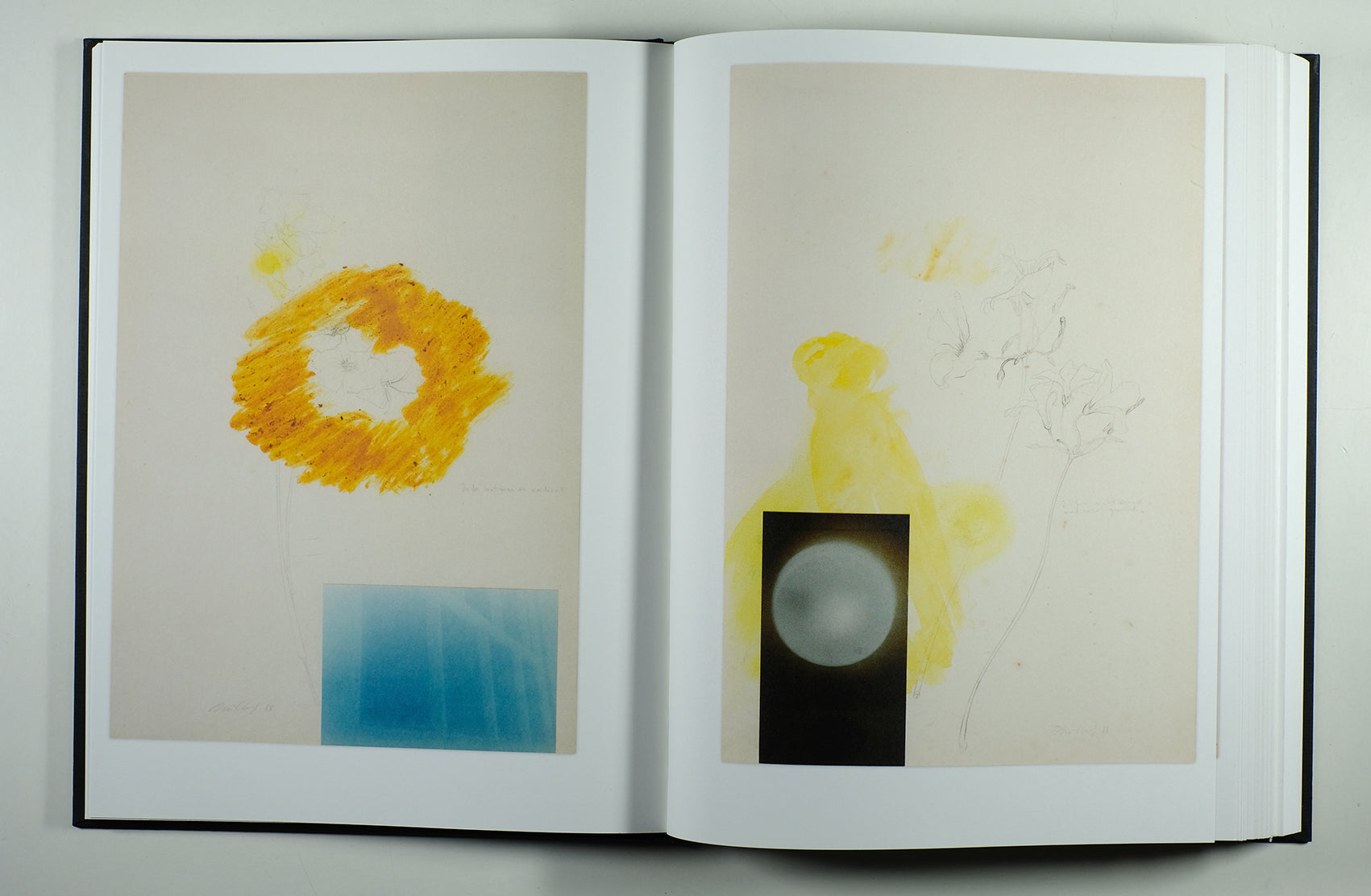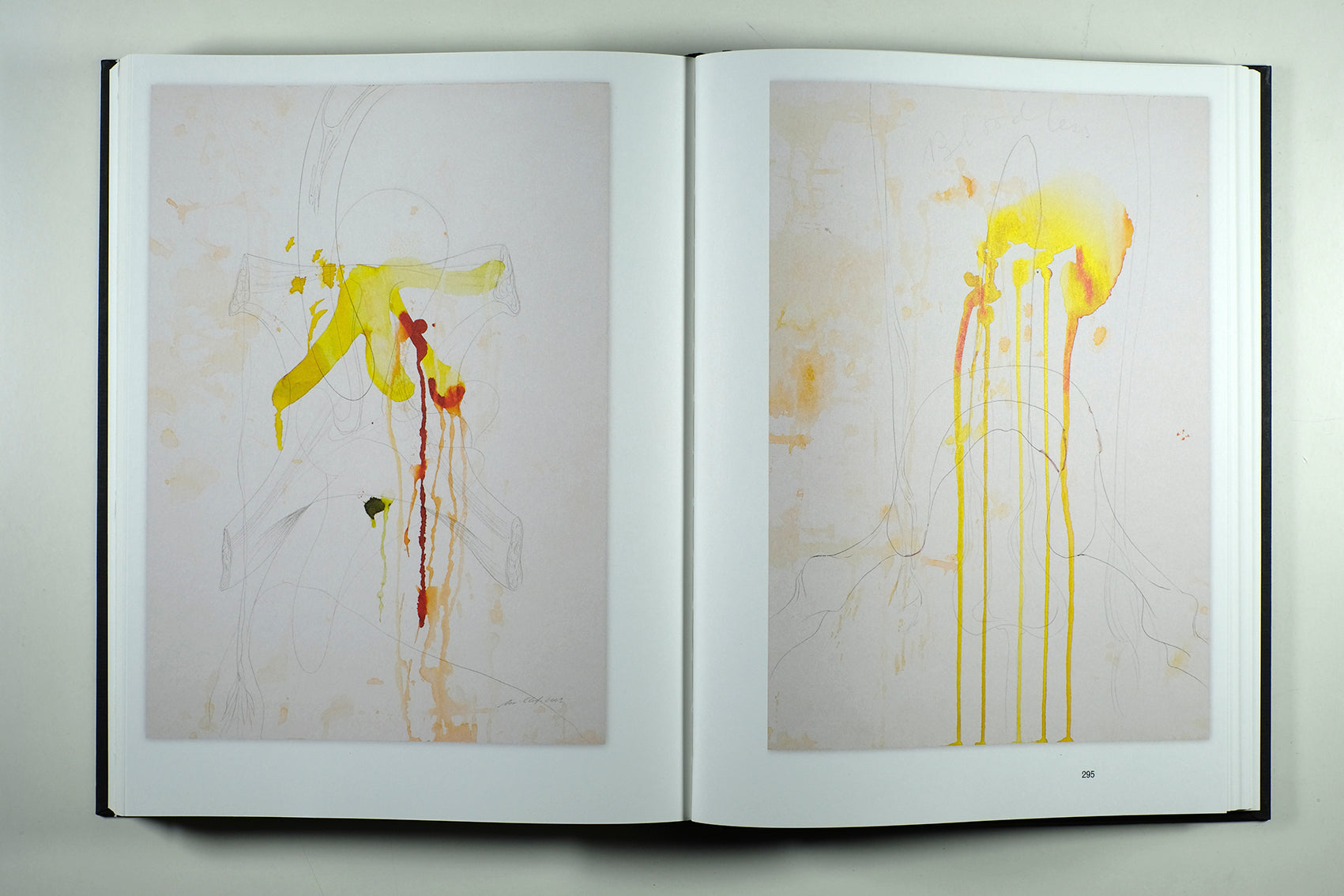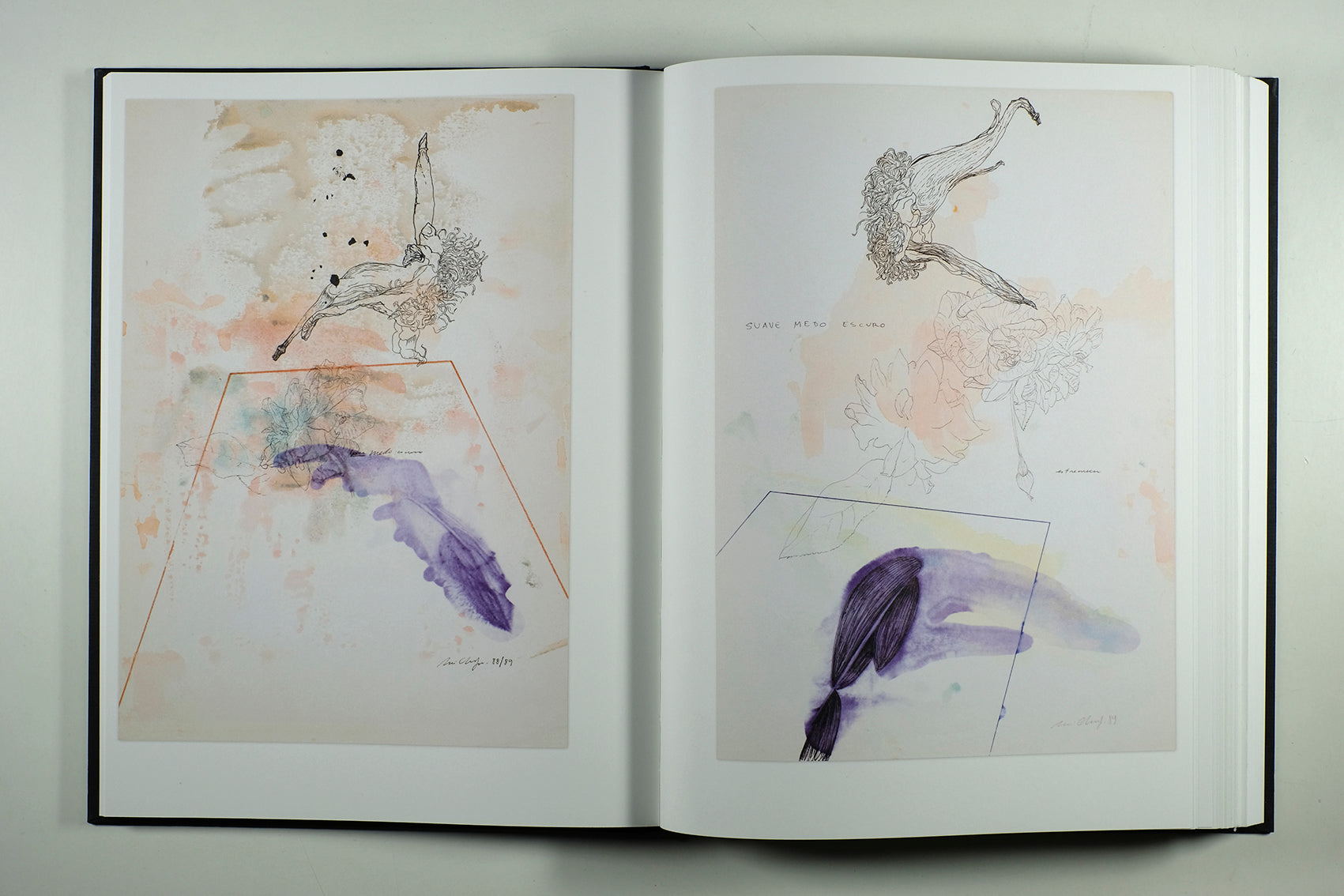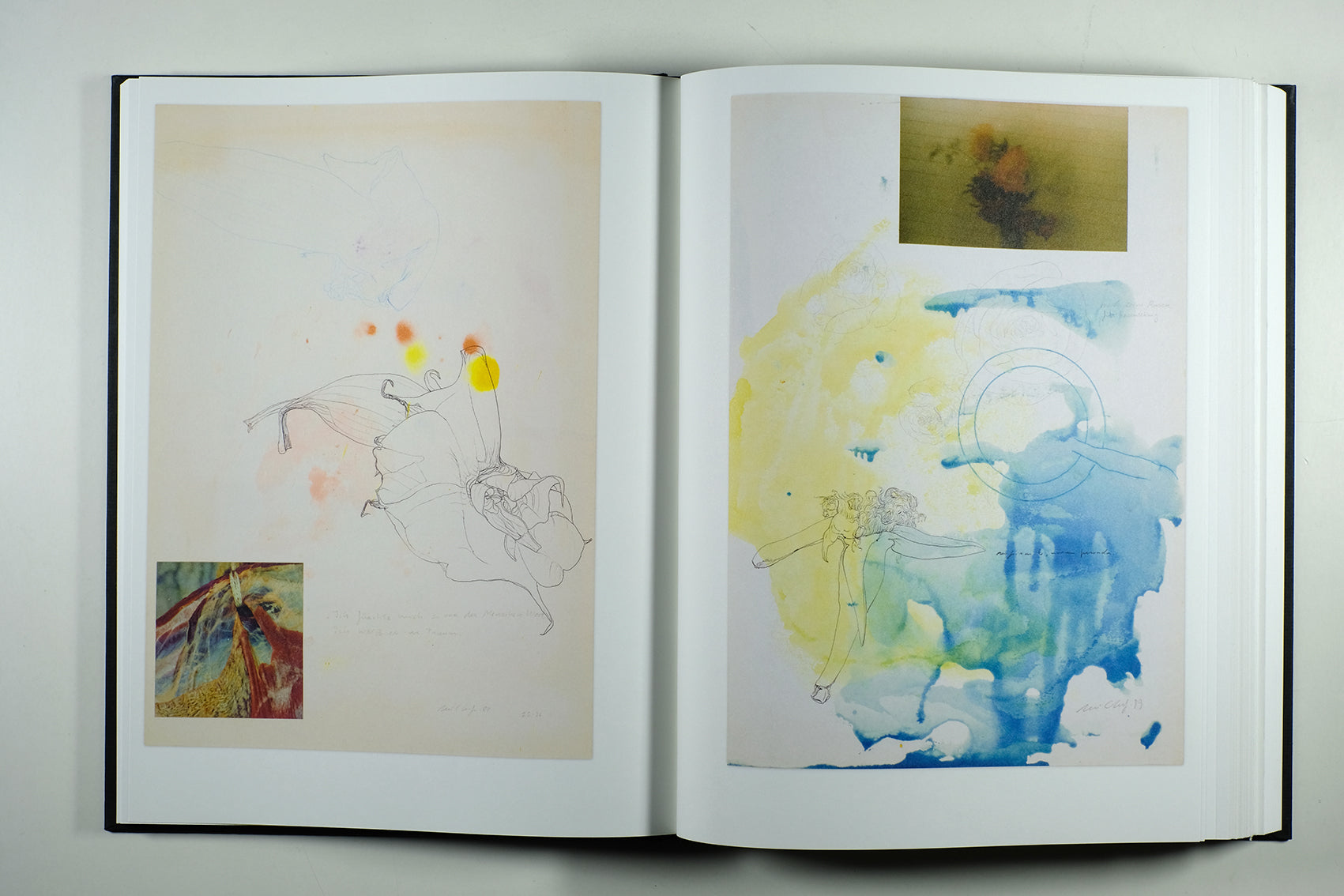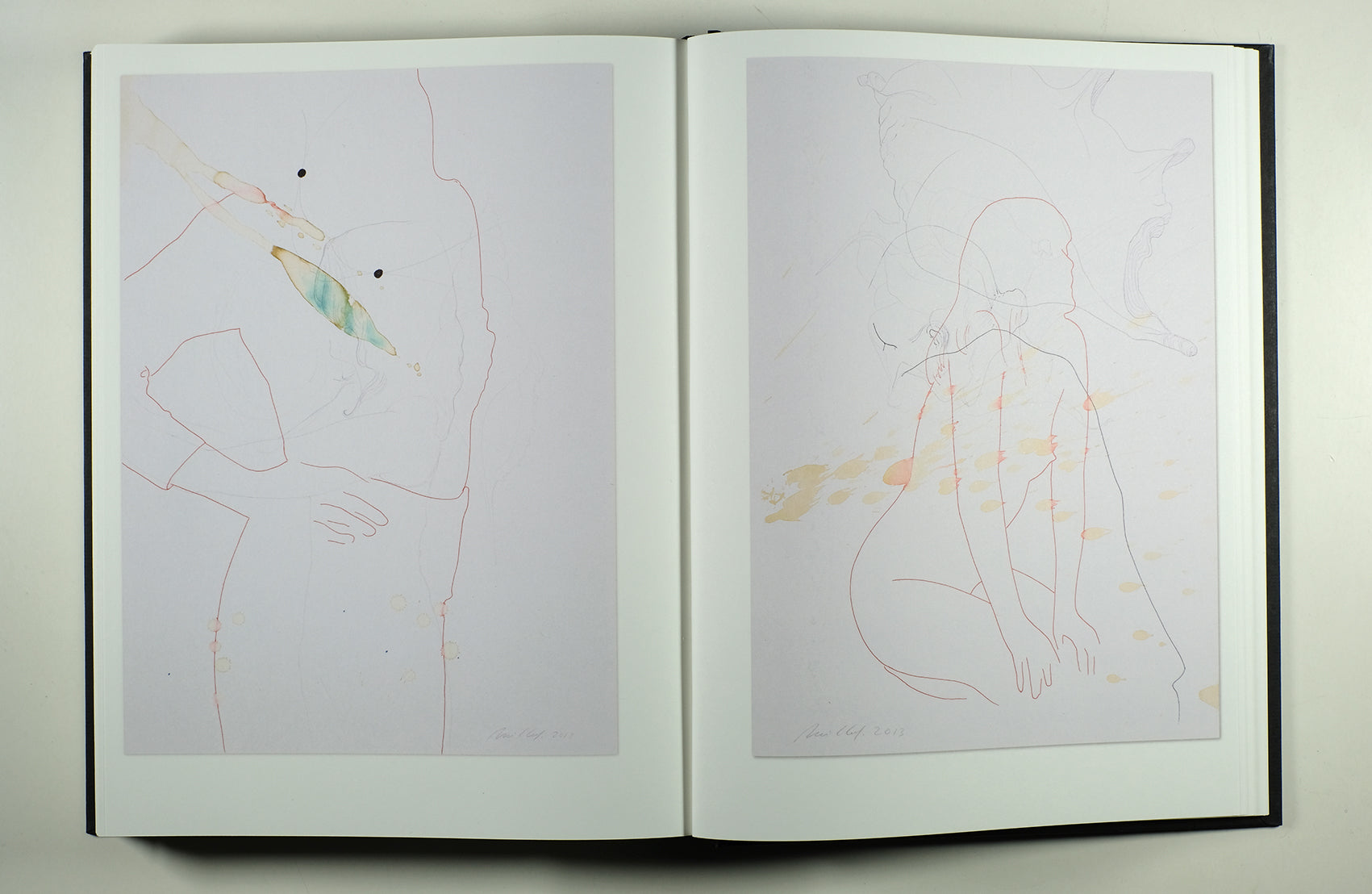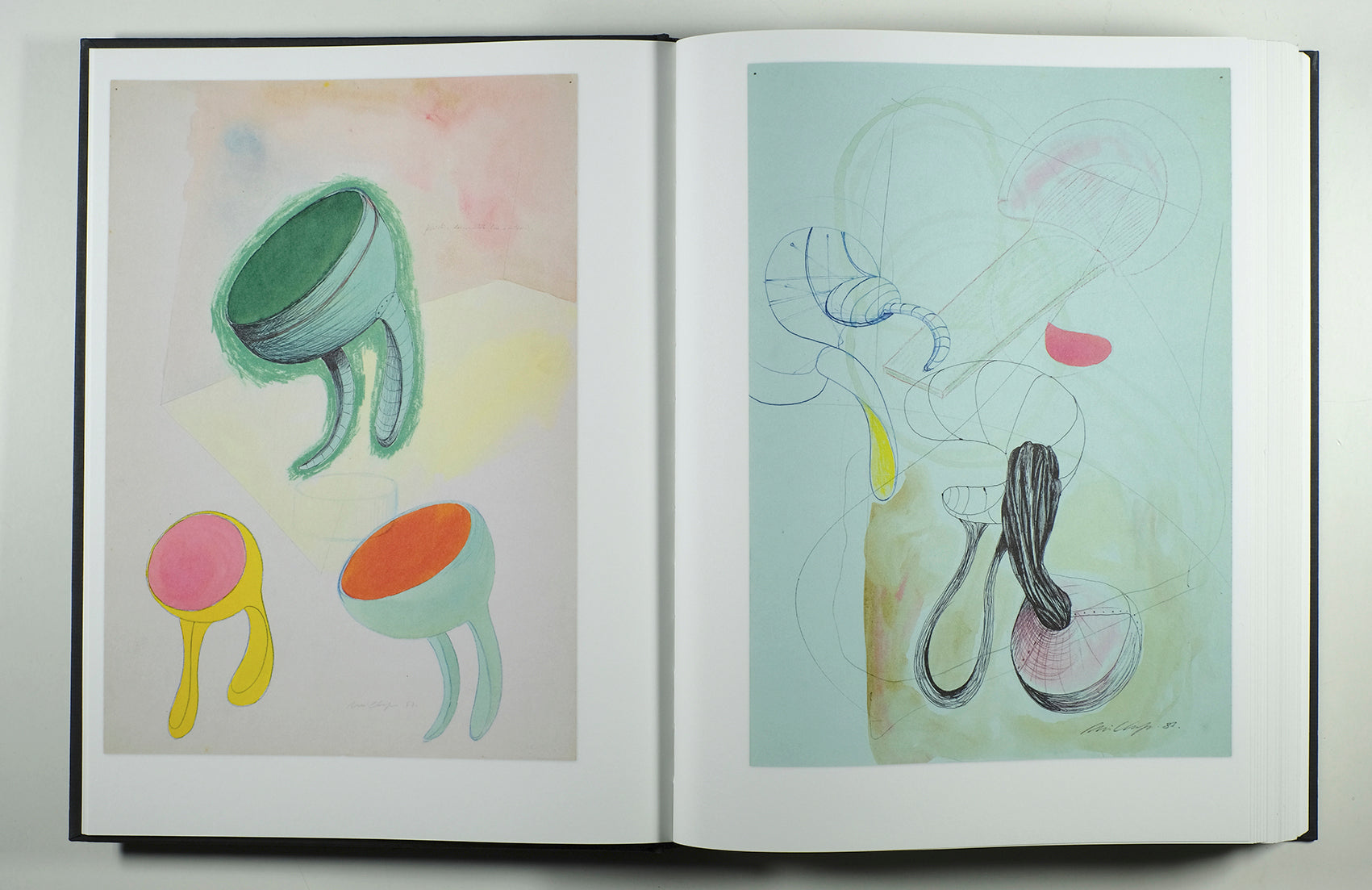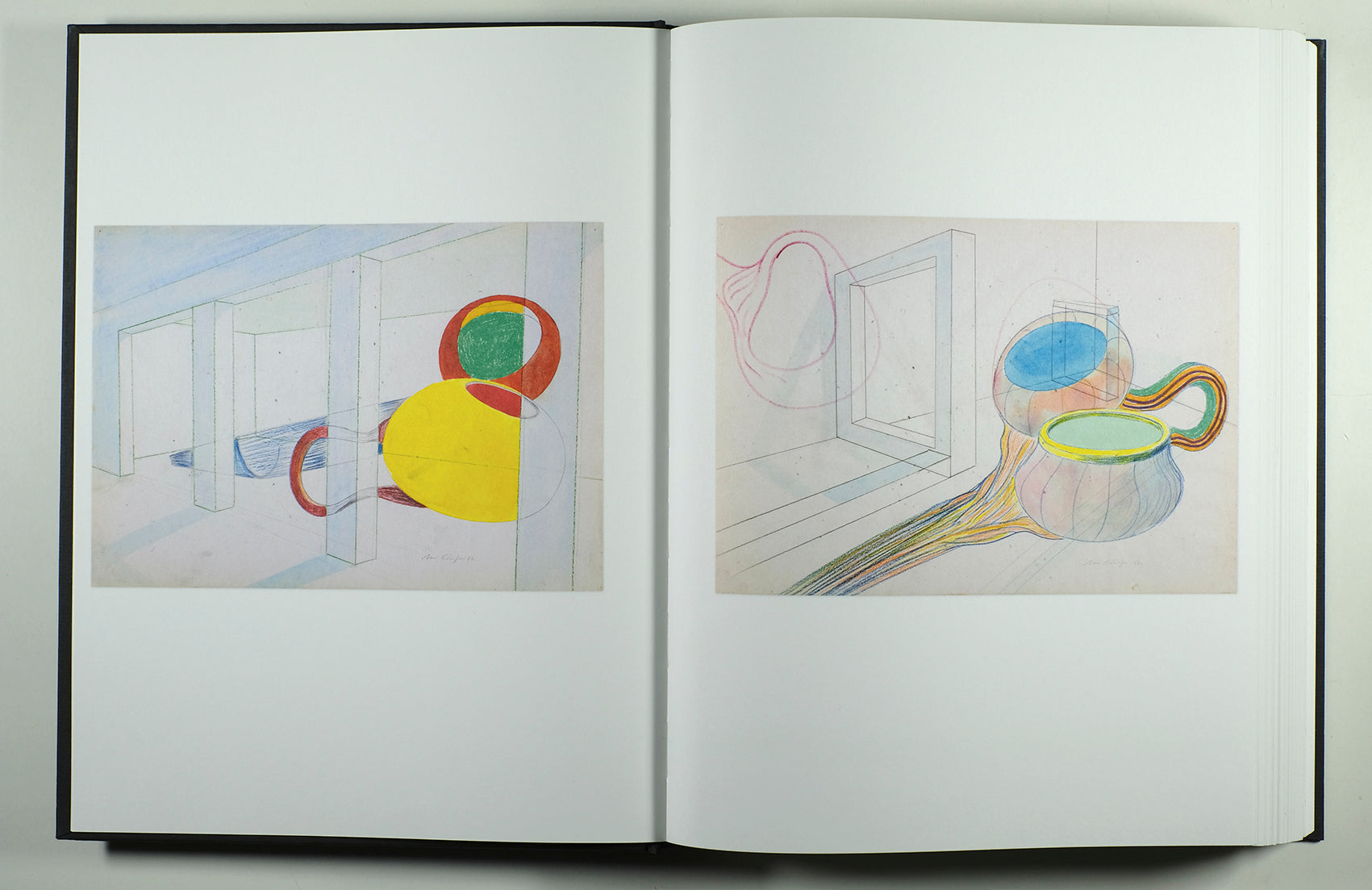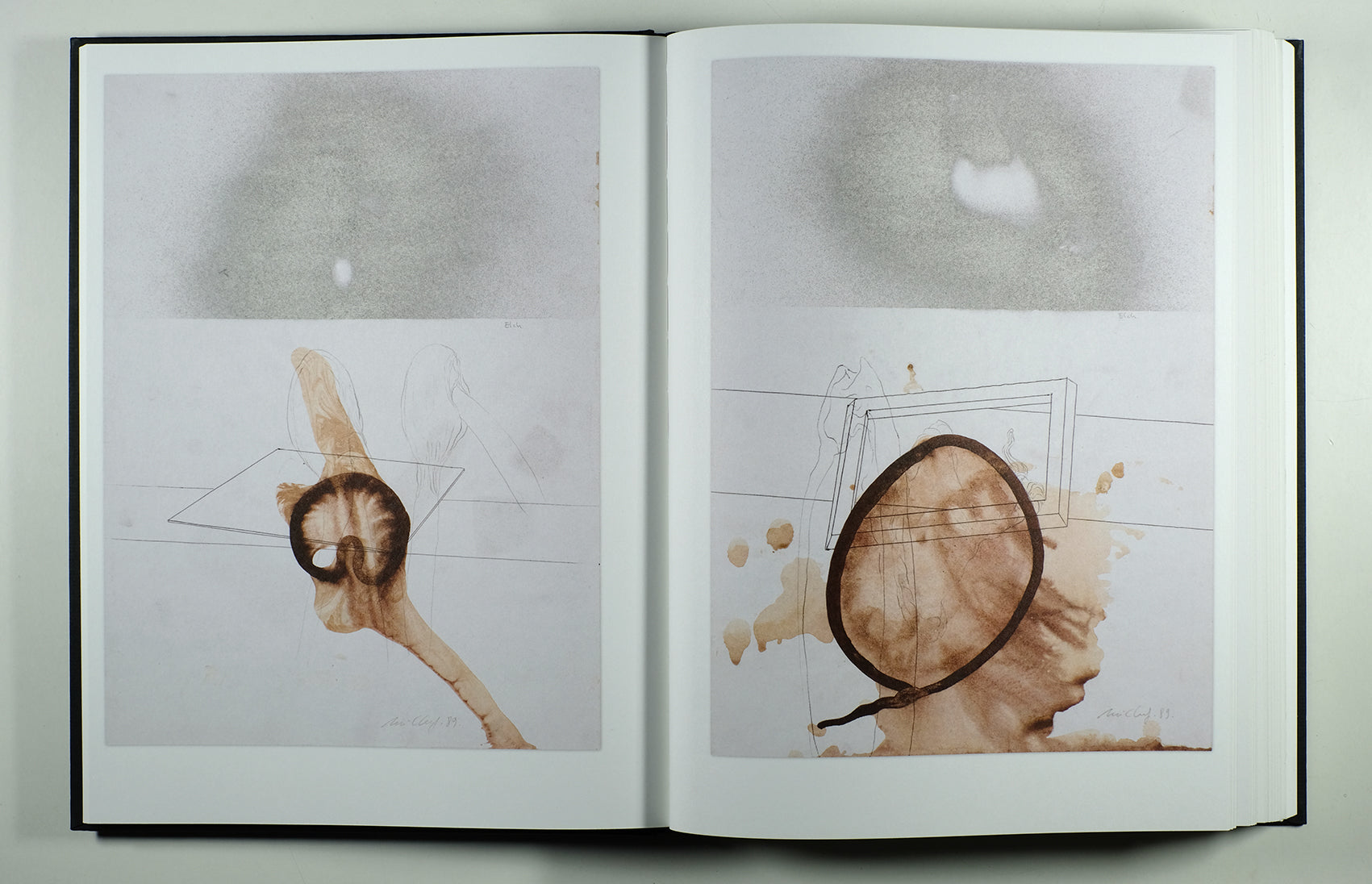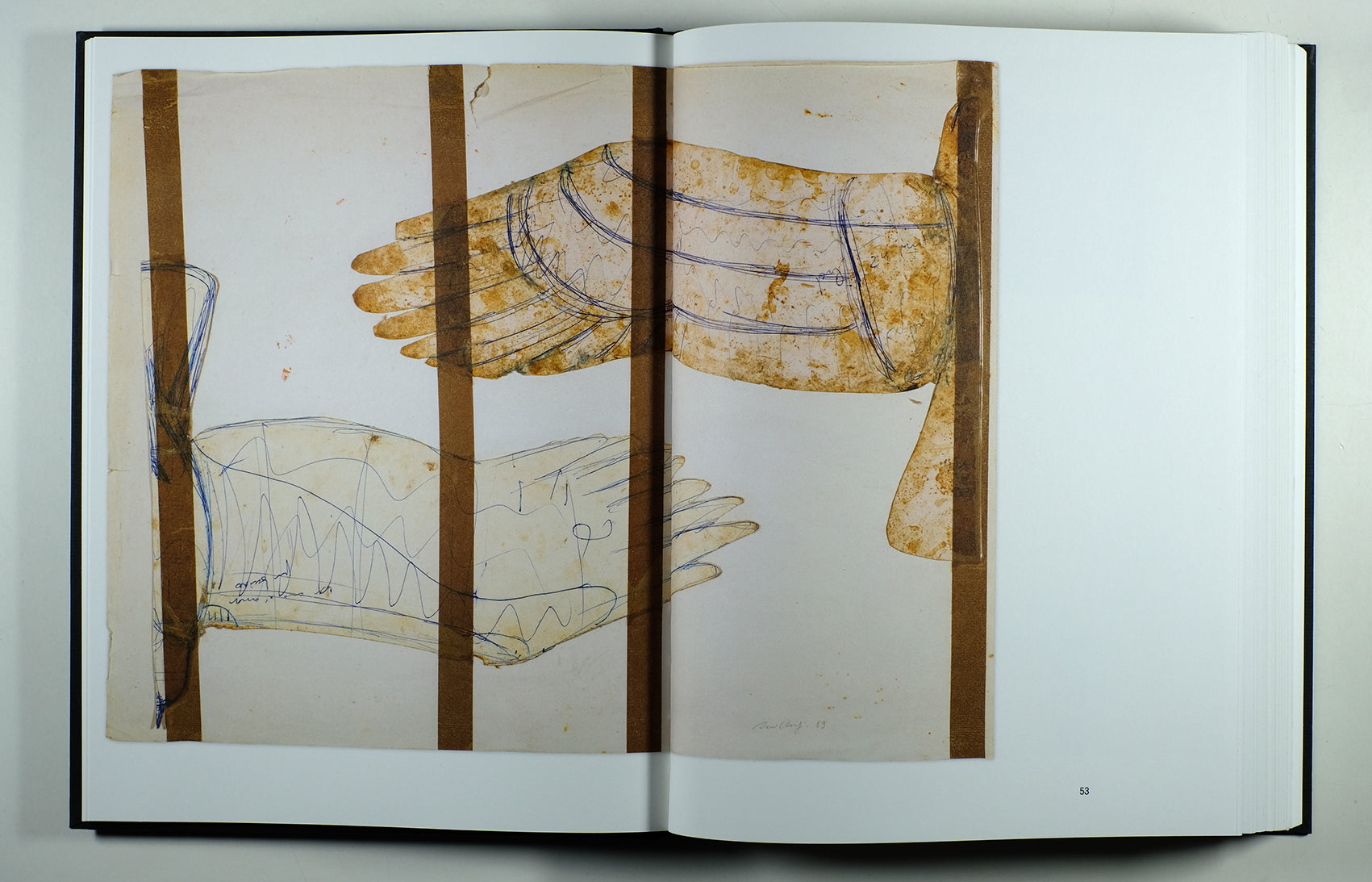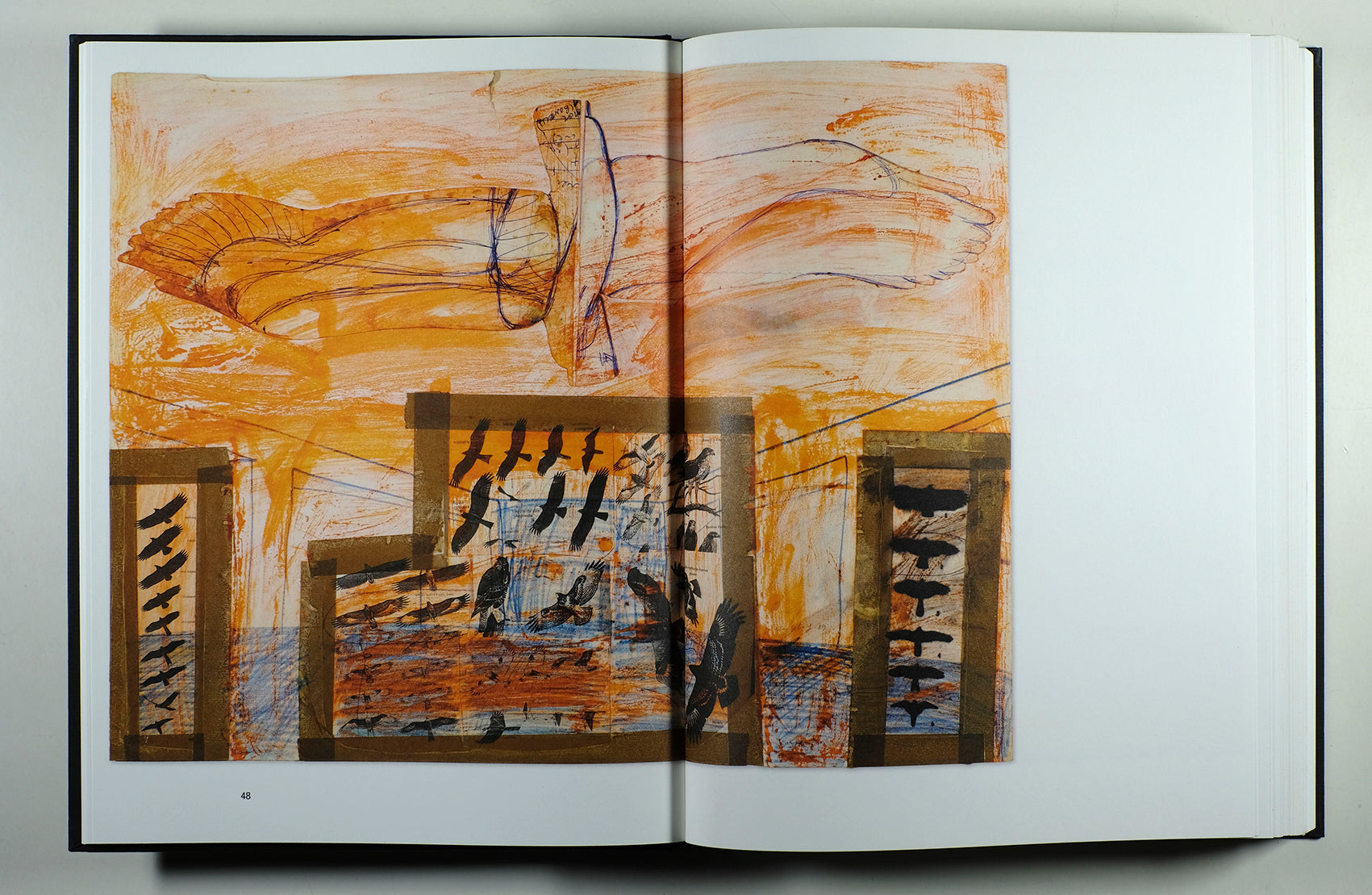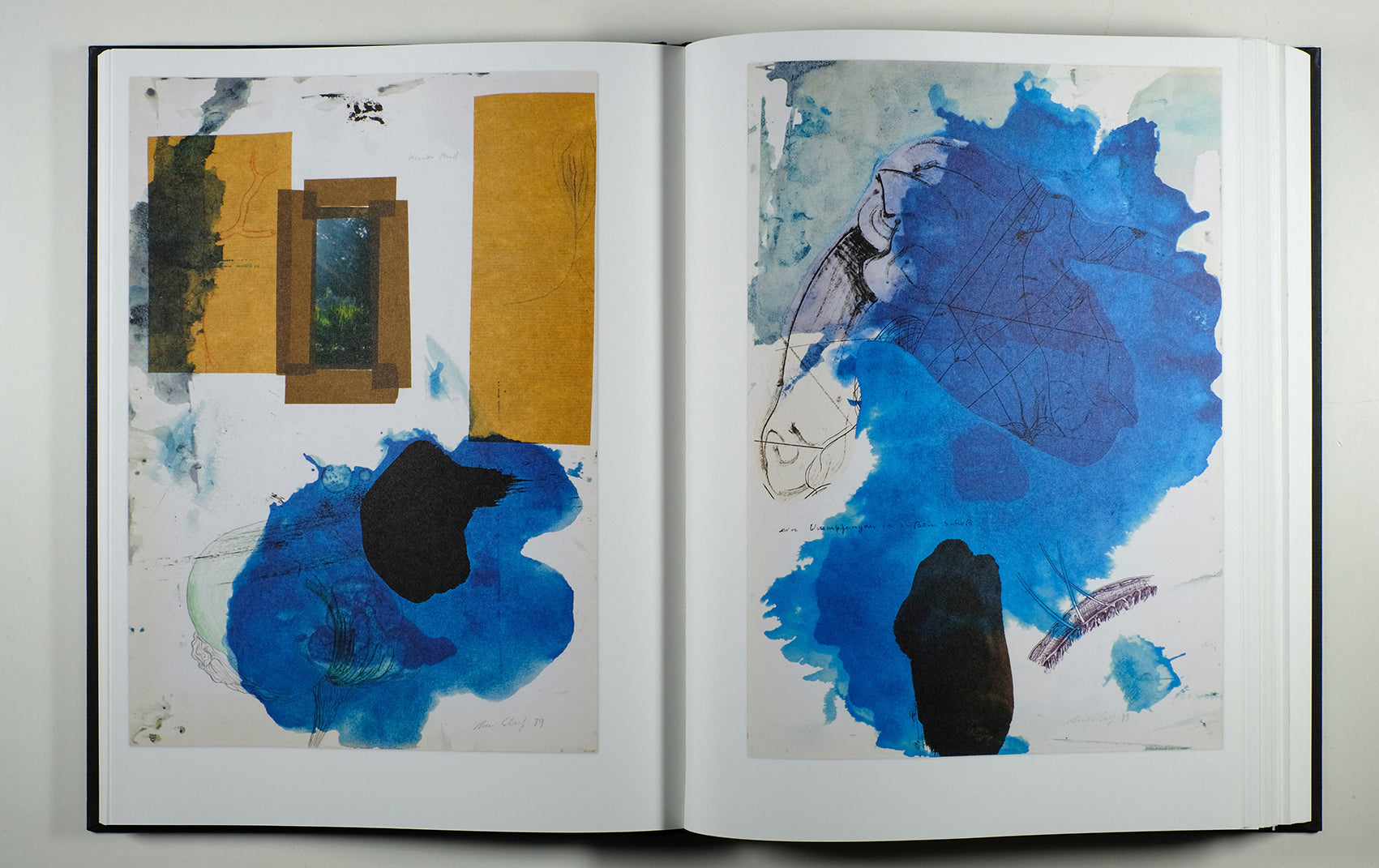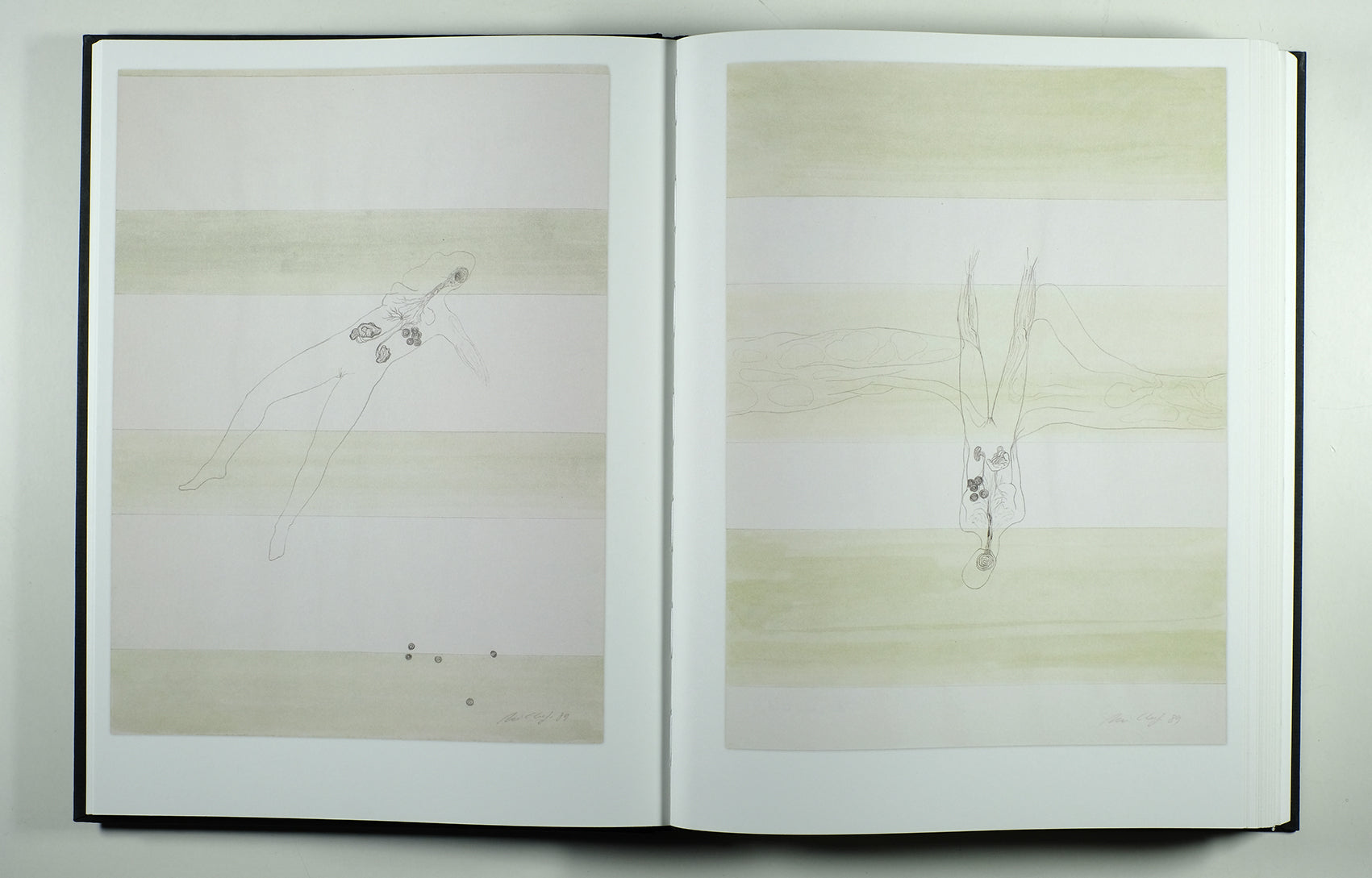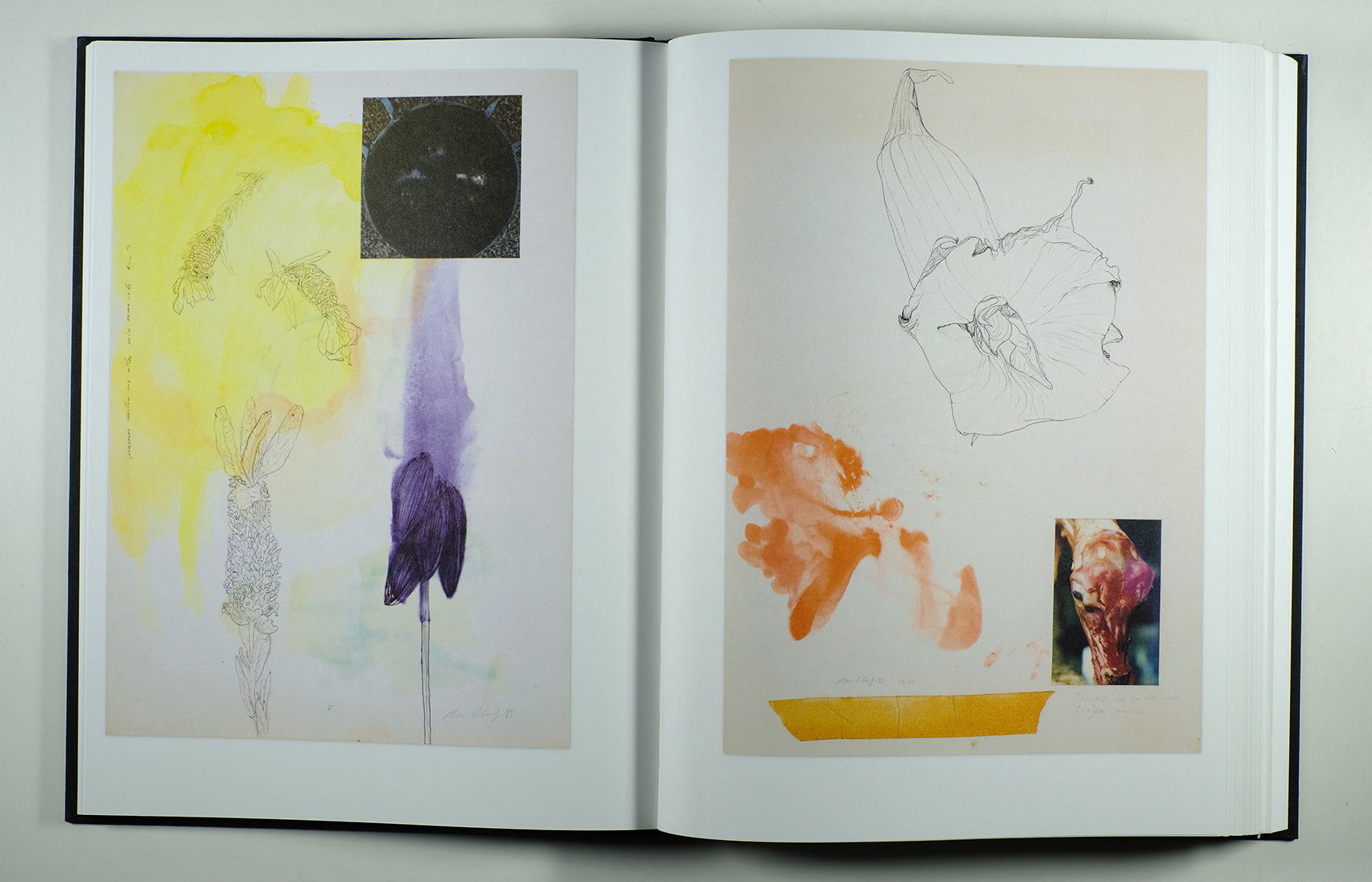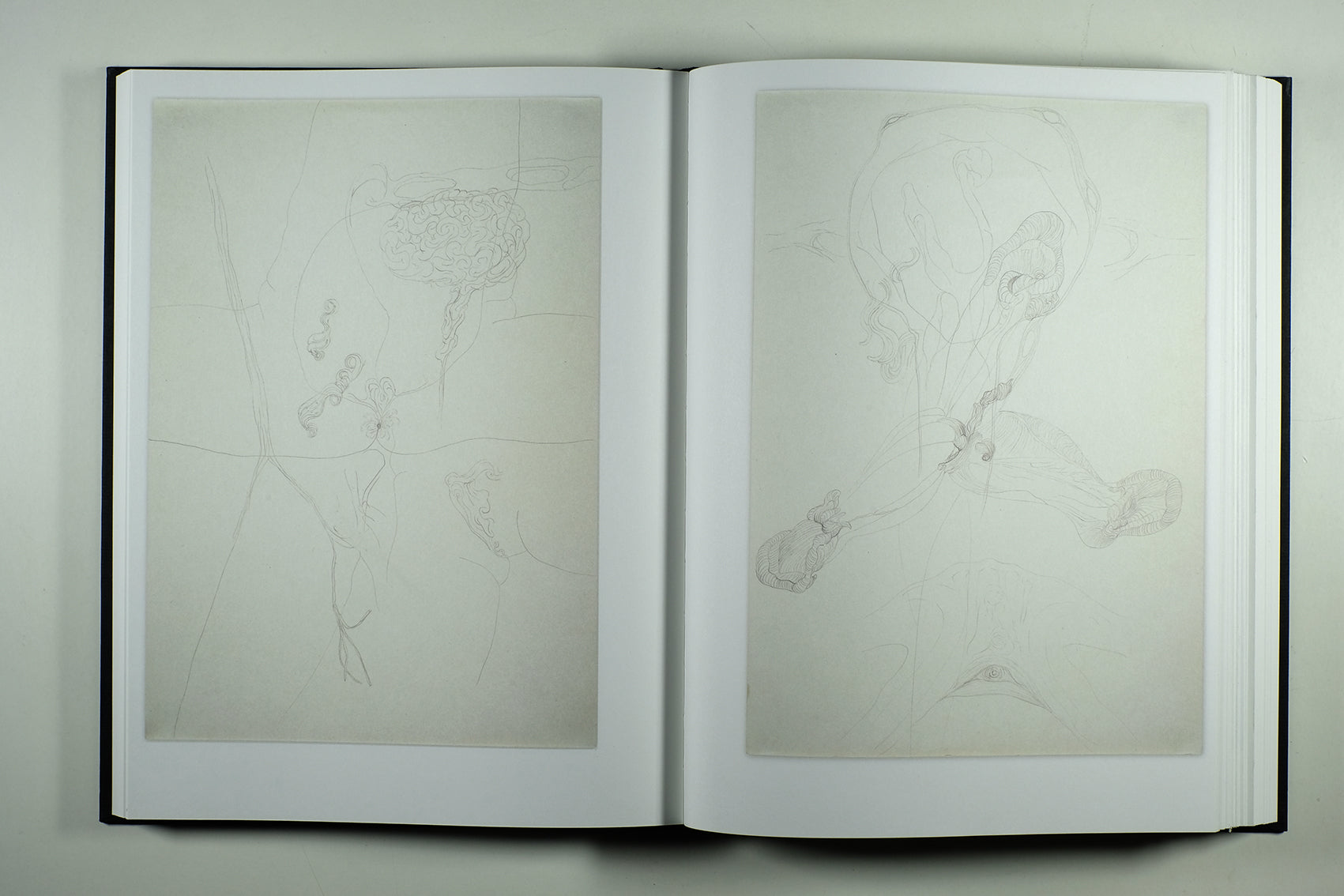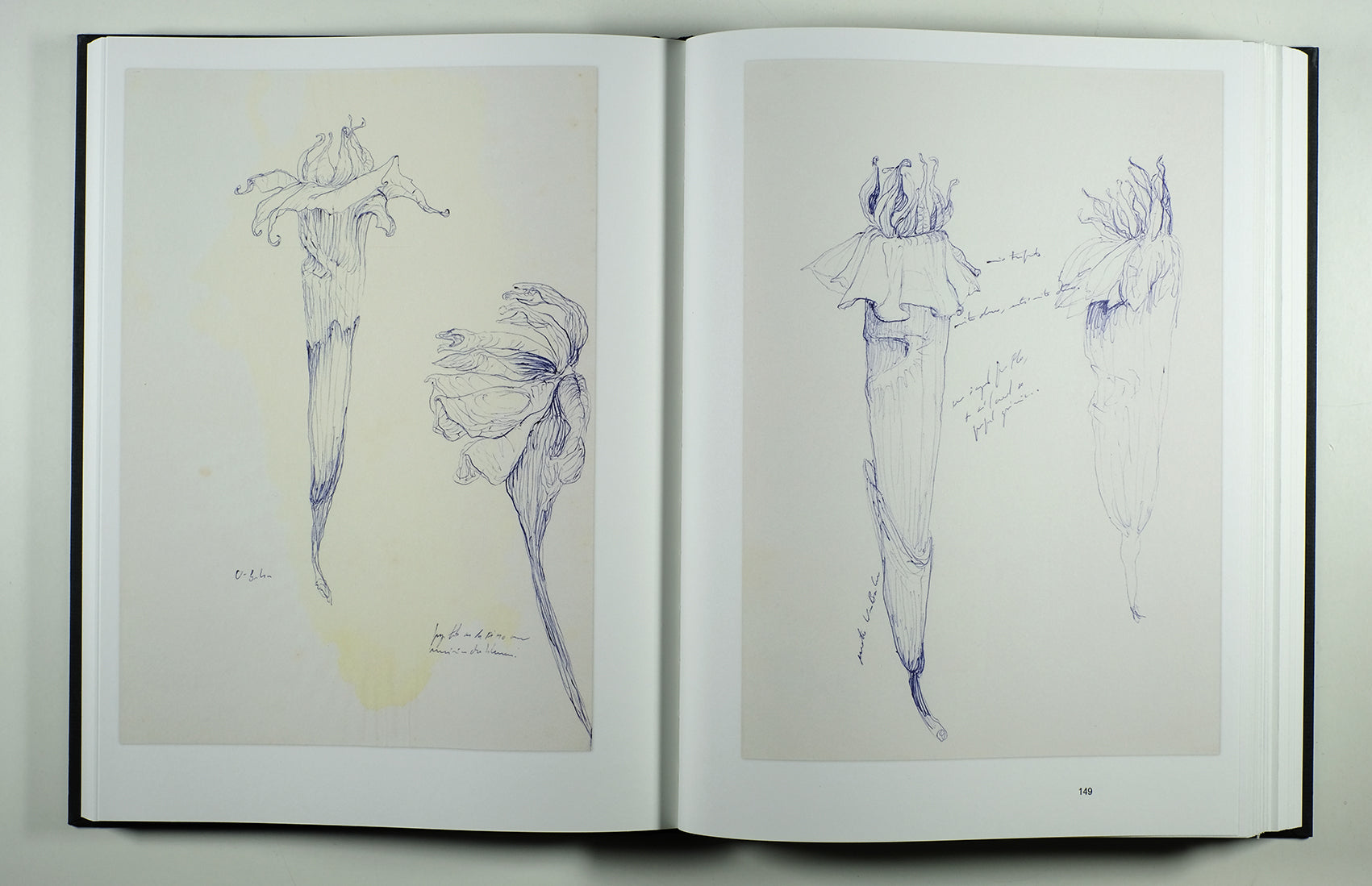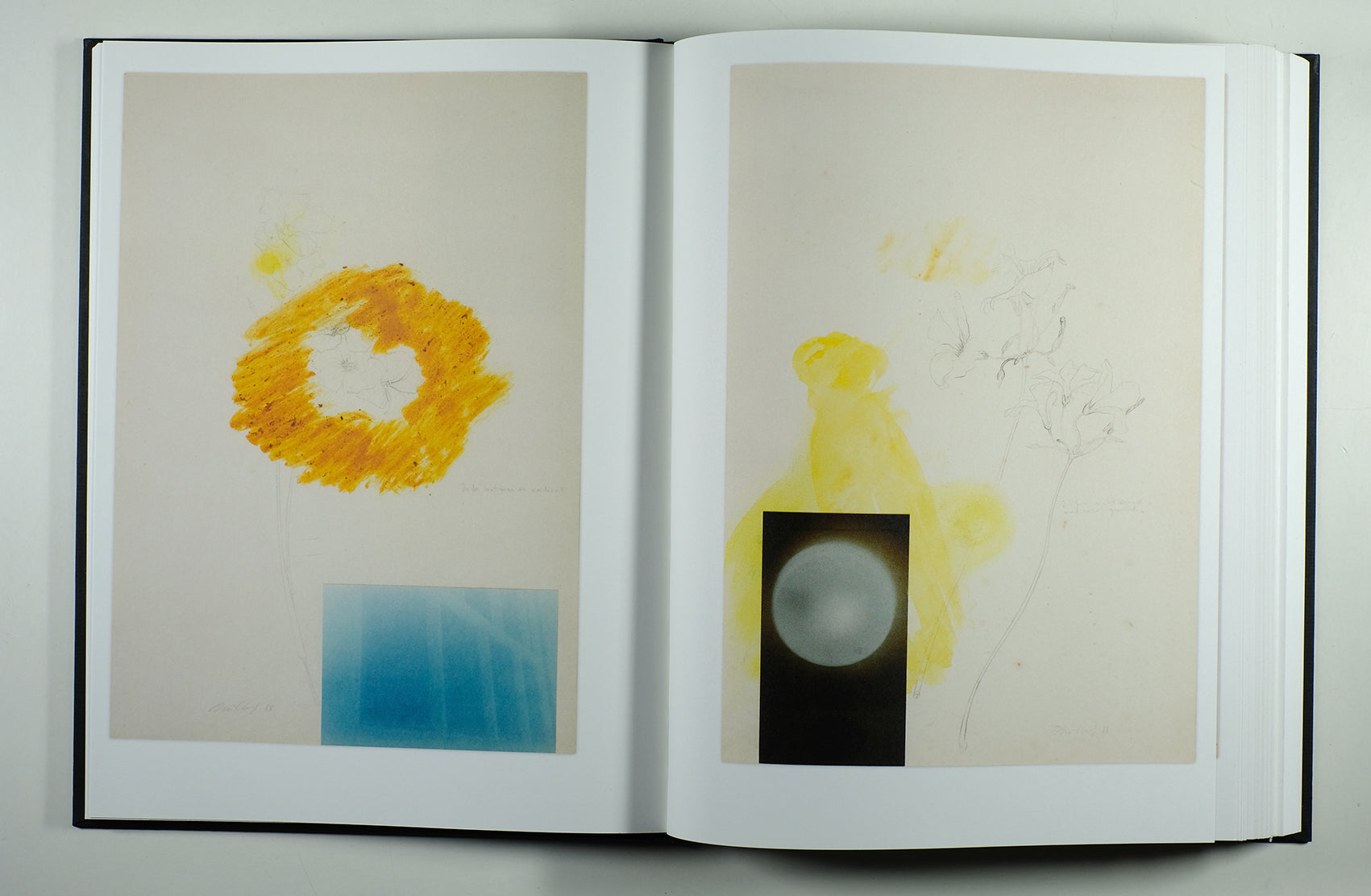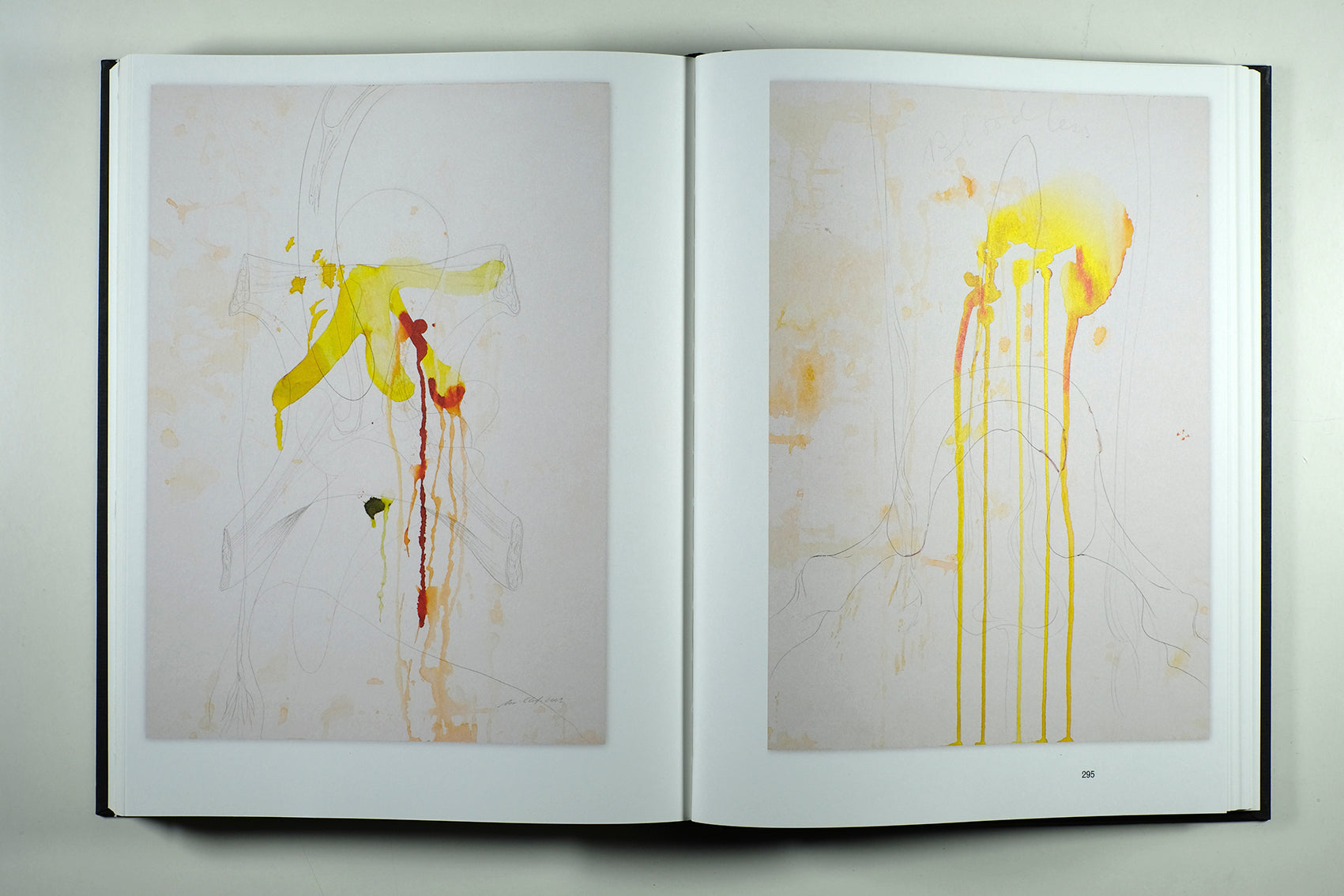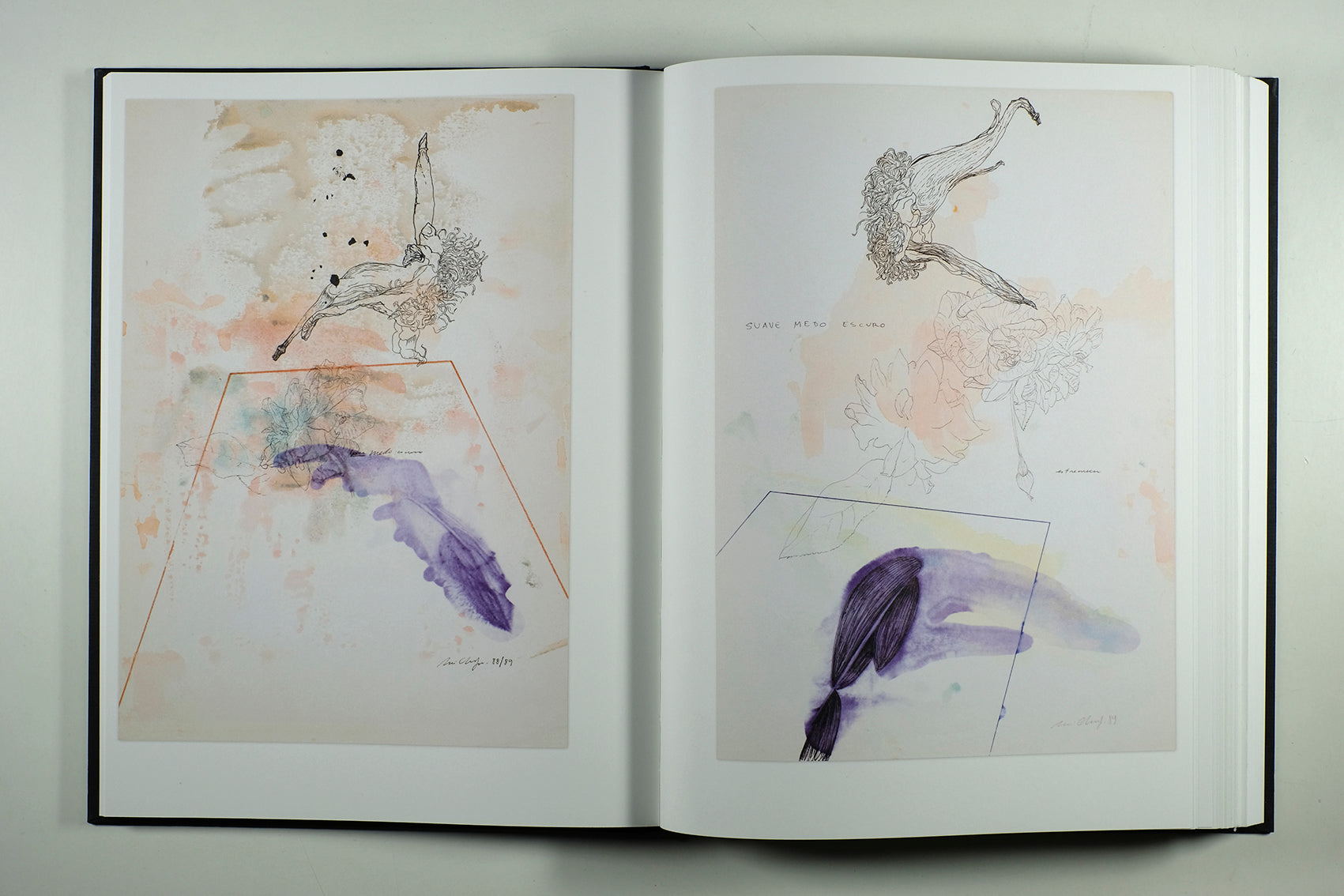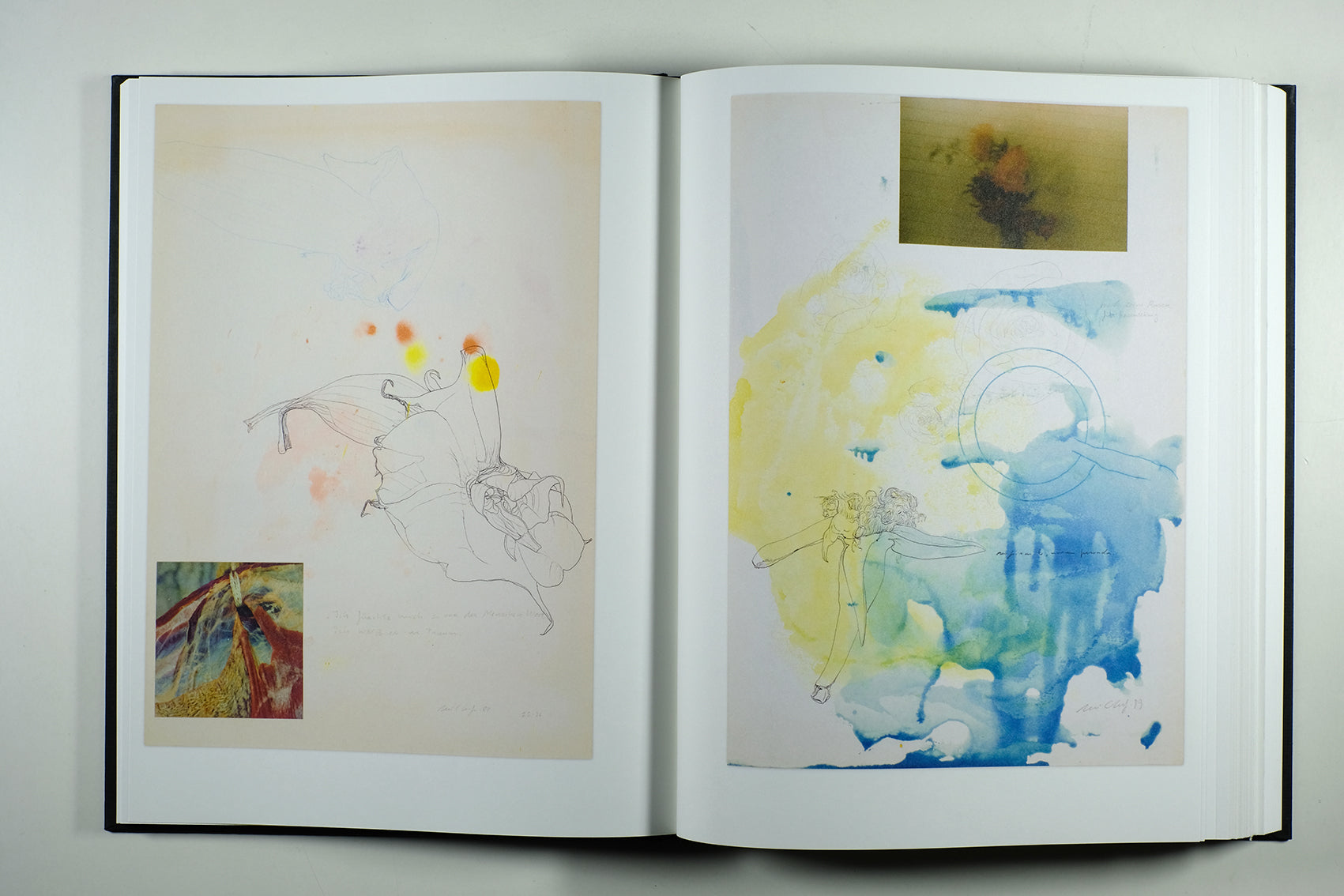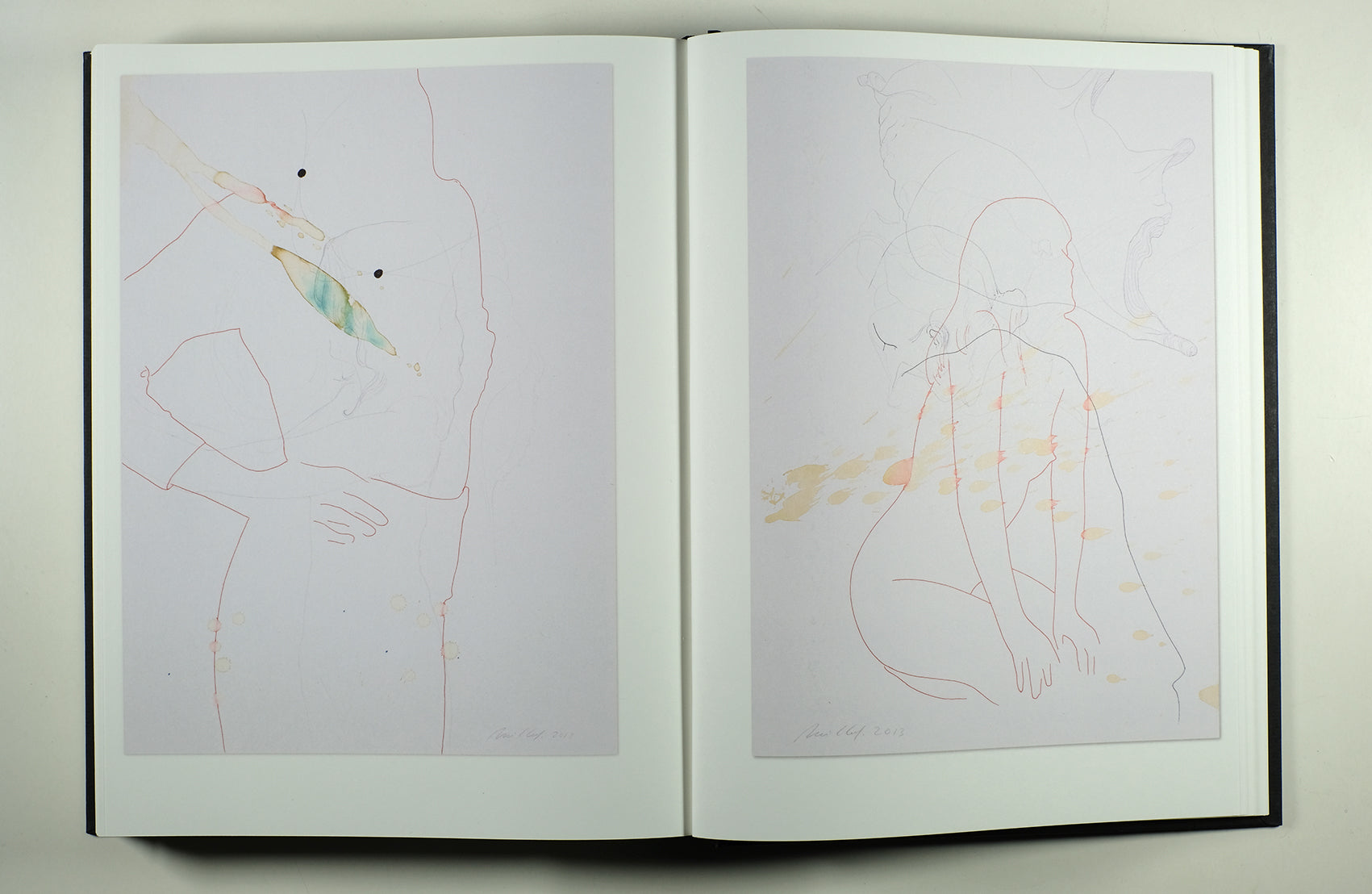 Drawing is the basis of everything, of my thought, of my work, of my sculpture—of my words even. …These drawings here are my daily life …Maybe one's life is a mysterious, enigmatic story, with no beginning or end. I almost get the impression I could measure my life by these drawings…For me, the process of drawing with my hand and my pencil and the process of writing are one and the same, and my ideas flow in a visual or verbal but absolutely intimate way… It probably has more to do with the intuition behind the writing of a diary. Rui Chafes
Spanning 30 years, Diários is a summŭla of Rui Chafes´s vision. Chafes´s drawings are things of secret, magic and transformation. Xamanistic manifestations of inner thoughts, grief, hope, fears, healing. They invoke demons, animal and plant deties, sexual impulses, prophetic curses, the ephemeral quality of life, the cycle of birth and death. Burning with collective subconscious lava they are the good fight between animal and God. Conceived in different series, drawn in different countries, papers and materials, when placed chronologically they reveal a vision of both solar and lunar powers capable of waking up the sleepers.
Hardcover with 16 double gatefolds, 21x28cm, 392 pages
including a 32 pages booklet with a conversation between Rui Chafes, Delfim Sardo and Nuno Faria (text in English and Portuguese)

ISBN 978-989-54245-9-7
RUI CHAFES (Lisbon, 1966), lives and works in Lisbon. He has exhibited regularly in Portugal and abroad since the late 1980's, having represented Portugal at the 1995 Venice Biennale and the 2004 São Paulo Biennial. In 2013, he was one of several international artists invited to exhibit at the Pavilion of the Republic of Cuba at the 55th Venice Biennale.
His work has been exhibited at institutions such as CAM - Fundação Calouste Gulbenkian (Lisbon), Fundação de Serralves (Porto), Museu Coleção Berardo (Lisbon), S.M.A.K. (Gent), Museum Folkwang Essen, Esbjerg Kunstmuseum, Kunsthallen Nikolaj (Copenhagen), Fondazione Volume! (Rome), Fundação Eva Klabin (Rio de Janeiro), and Fundación Luis Seoane (A Coruña), among others.
In 2018, he held an exhibition of large sculptures in various public spaces in Bamberg, Germany. In the same year he held an exhibition "in dialogue" with Alberto Giacometti at the Fondation Calouste Gulbenkian in Paris.